The hot news from Google is that the next version of their Android OS is going top offer full Flash support and, crucially, USB tethering.
Portable hotspot
This means that users will be able to share their data connection with their laptops or turn their  Android phones into a portable Wi-Fi hotspot (a damn useful feature that was also introduced to the Palm webOS recently).
The feature will be introduced in the next update to the Android operating system, Android 2.2 (AKA Froyo).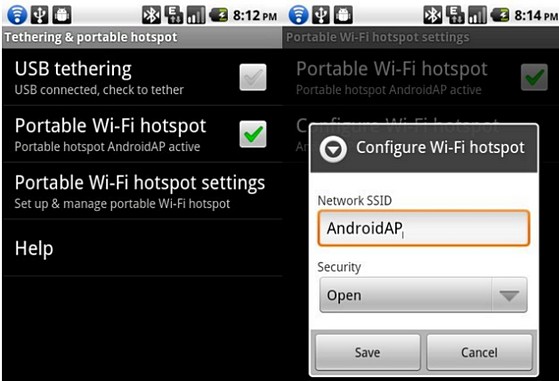 The screen grab comes courtesy of TechCrunch, although they weren't sure whether carriers will be able to charge for for this potentially lucrative feature or turn it off altogether with customised versions of the OS.
Tempting to iPhone users?
The prospect of tethering Android smartphones and laptops could certainly be enough to tempt a few consumers – and, in particular, road warriors – away from their iPhones, so it'll be interesting to see how Apple respond to this development.
Froyo is expected to officially launch next week. We'll have coverage as soon as we hear anything.