In the  past weekend, Android users around the world managed to burst through the 10 billion app download landmark – an astonishing total.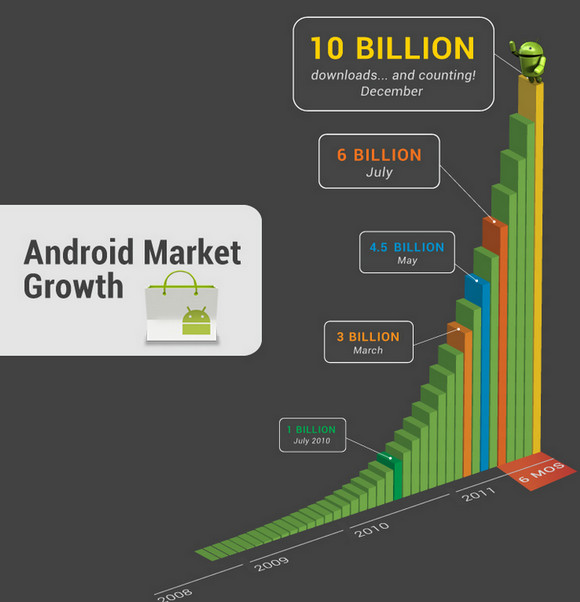 The Android app store is now growing at a mind boggling rate of one billion app downloads per month, and to celebrate, Google has partnered with some of the top Android developers to make some of the very best apps available at an amazing price.
In the UK, the apps are being offered at just 10p (10 cents in the States), with Google set to offer a new set of  apps each day for the next ten days.
Check out the Android Market to see what's on offer!