It's been on the cards for some time, but it's now been officially confirmed: Android is now the popular mobile OS on the planet.
According to research firm Canalys, Google's Android platform finally overtook the long-time market leader, Nokia's Symbian in the fourth quarter, and is now the most popular smartphone platform in the known universe.

No less than 32.9 million Android phones were shifted by various manufacturers in the last quarter, a figure that saw the Android juggernaut accelerating past the reigning kings Symbian, who could only muster total sales of 31 million in the quarter.
UPDATE: here's the full figures: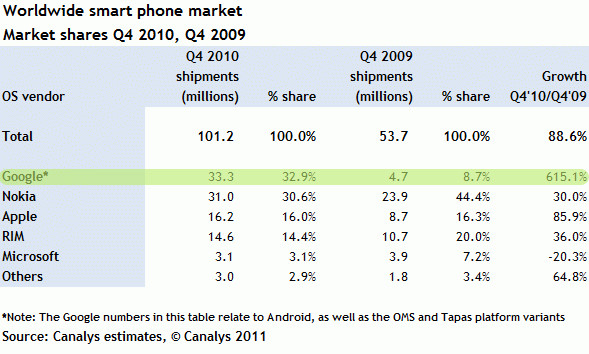 [Via]