The folks at Google have officially released an updated GMail Android app, sporting larger reply buttons and priority inbox functionality.
Sticky
As users scroll conversations onscreen, their most important message actions will now stick to the top of the screen and remain one click away.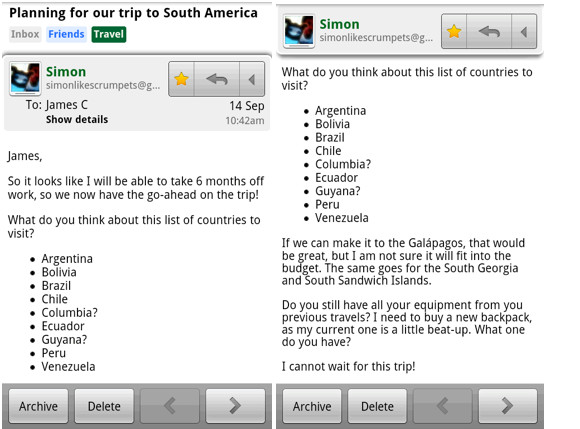 Previous message content can be pulled up more easily by tapping  "Show quoted text" to reveal the previous message, and the updated version of the Gmail app offers limited support for Priority Inbox, as Google explains:
If you've enabled Priority Inbox via the desktop version of Gmail, you'll see an "Important" label that shows all messages flagged as important.

You can even add a shortcut to "Important" to your home screen.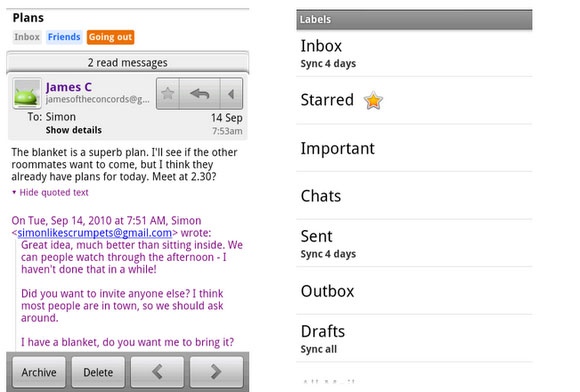 Get it in the market
The new version of the Gmail app is now available in Android Market, meaning Gmail updates aren't tied to Android version releases any more – so the mail app can be updated without the need to wait for the next OS system update.
The only bummer is that the Gmail update requires Froyo (Android version 2.2), which some of us (cue loud cough in the direction of Orange UK) are still waiting to made available for our HTC Desire handsets.