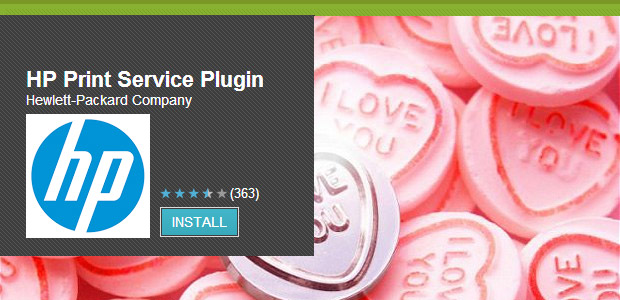 The HP Print Service Plugin app for Android is currently picking up sensational reviews, with users pouring out unprecedented love for the free download.
Some have posted to say that they feel their lives are now complete since they pressed the 'install' button, while another user feels it's time to divorce his wife because she simply can't compare. Yes, the app must be that good.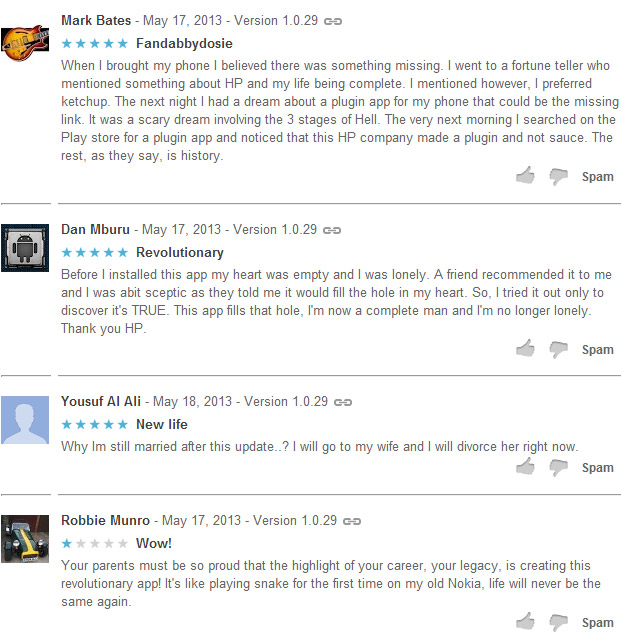 Another five star-awarding poster found that his Samsung S4 morphed into robot form after downloading the app, while another was pulled back from a suicidal precipice once the app had been installed on his handset.
Another user claimed to have had his sight restored by this wonderful app, but it wasn't such a joyful experience for everyone, as one user sorrowfully commented, "This app did not turn my phone into a transformer as described. What's worse it didn't even emulate Megan fox. Complete waste of internal space."
Elsewhere, the praise kept on coming, with users finding the ability to fly, discovering the universal theory or just discovering that the app really had turned their lives around, as Simon Arons remarked:
I can honestly and truly say that this plugin might have saved my life. In a time of darkness I was told about this plugin. I didn't believe the things I was told, but out of desperation I installed it – I didn't know what else to do. And lo and behold: today I have turned my life, I'm happily married with two beautiful kids that quietly sits and wait to be spoken to. It's a beautiful life and I have everything to thank this plugin for.
The HP Print Service Plugin app can be downloaded here. But don't blame us if you the app doesn't work wonders for you.