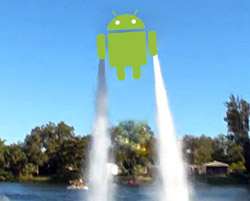 Android is growing fast. Very fast.
Earlier this week we reported its surging market share in the US, and new figures show that the all-important Android Market is keeping pace, with over nine thousand new apps appearing last month.
AndroidLib.com, which keeps its beady eye on the Android Market and tracks trends, noted that no less than 9,330 free and paid applications appeared during March, representing a massive 58% leap over February's 5,532 new applications.
To infinity and beyond
Looking back over previous monthly totals, it's clear that Android's rise is nothing short of meteoric.
The total number of new apps in December 2009 was just 3,807 while January saw 4,458 more added – less than half of March's tally.
Here's some graphs. We like them.