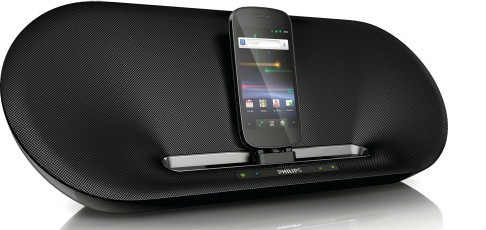 When it comes to smartphone docks, Android users have had to glance enviously at their  iPhone chums,  with precious few accessories being available for the platform.
Philips hope to redress the balance with the launch of their whizzy Fidelio docking speakers for Android.
The docks cunningly get around the thorny problem of the different designs of Android phones by creating a unique connector design which can dock handsets in both portrait and landscape positions.
Because it's not possible to send audio out via micro USB ports on Android devices, the dock connector is only there to power the device, with music being streamed over Bluetooth, courtesy of a dedicated Fidelio app on the Android Market.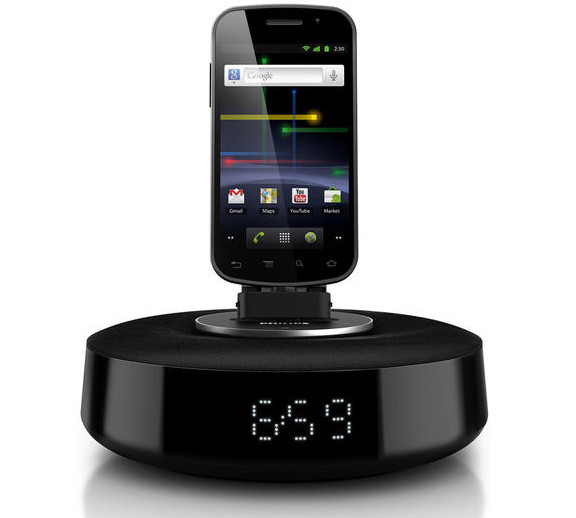 Sitting at the bottom of the range is the AS111 which sports a curvy design with 360 degree speakers promising omni-directional sound. There's also a soft glow night light so you can let your phone sing you to sleep.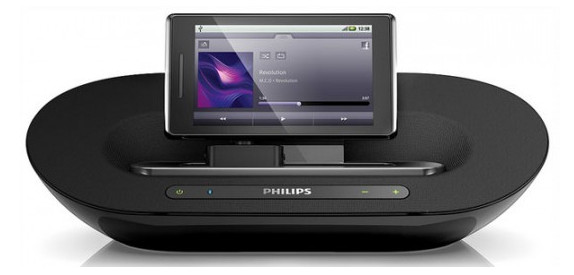 Next up is the 10W AS351 which packs two 3-inch full range woofers and offers "superb gaming sound effects."
The dock can be powered by battery or mains, and can charge a second Android device over USB.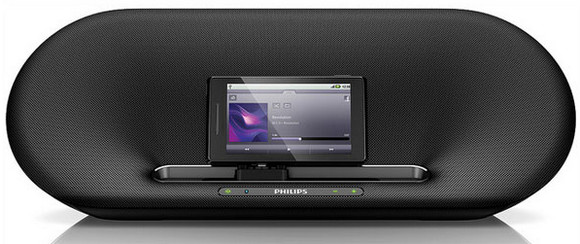 The frankly bonkers looking AS851 swans in at the top of the range, serving up what Philips insist is a "sensually" curved design.
There's digital sound processing (DSP) onboard, 30W RMS output with "lifelike, distortion-less music".
The Philips Fidelio AS851 is set to launch in Europe priced at €199, with the AS351 €129 and the AS11 at €79.
[Via]