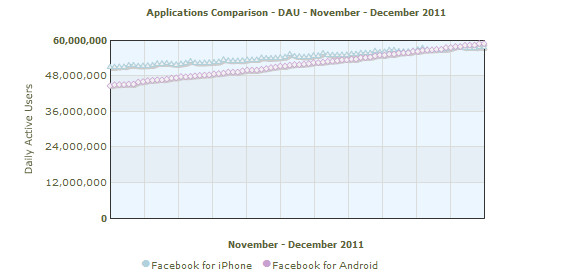 A new study shows the Android Facebook app now ratcheting up an astonishing 58.8 million daily active users, making it more popular than the iPhone Facebook app for the first time.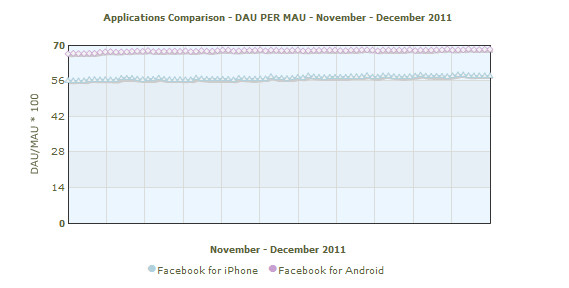 The iPhone app first launched back in July 2008, with the Android version not arriving until September 2009 .
Despite its late start, the Android version has continued to grow in popularity, with the AppData tracking service calculating that it now has 58.8 million daily active users, a fair bit ahead of the iPhone version with 57.6 million.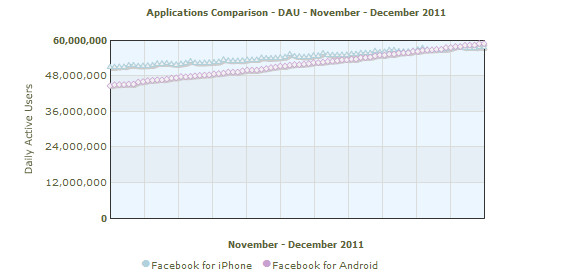 Although the stats say that the iPhone app has 99.5 million monthly active users compared with Android's 86.1 million, the daily figure is seen as a more important measure of use.
With iOS now its second most popular mobile platform, Android users will be hoping that Facebook will dedicate more time to developing the Android version, which traditionally has lagged behind iPhone releases.