Google has served up a festive treat for searchers, with a neat trick being served up for surfers typing in a certain seasonal phrase.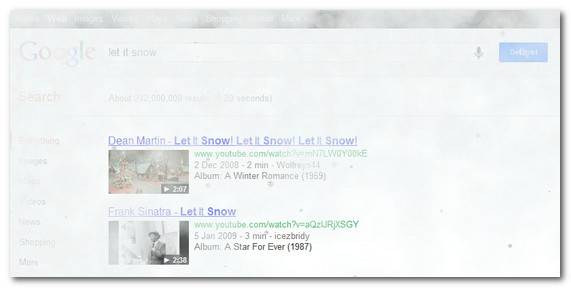 If you go the Google search homepage and type in the words "let it snow," a wintry scene will ensue, with snowflakes starting to gently drop down the page.
Stay on the page a little longer, and the page will start to 'freeze over,' letting you virtually skate around the page by holding down your left mouse key and dragging it around the page.
If all these seasonal japes are too much for you, clicking the 'defrost' button will get rid of the icy sheen, leaving you with jst the snow flakes.
Seeing as it's nearly Christmas, here's Dean with a song for you: