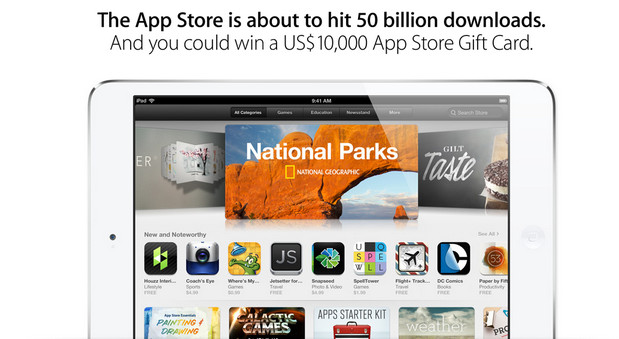 With Apple's App Store cruising past the incredible landmark figure of 50 billion apps downloaded, the company has released updated lists of its all-time top iPhone and iPad apps.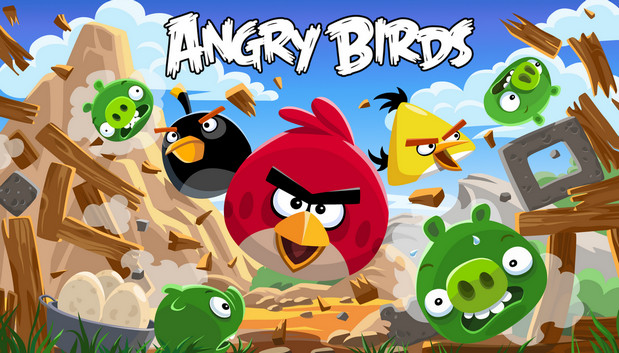 There's no real surprises in the list with Angry Birds and Facebook topping the paid and free app lists respectively.
As a nice treat, the lucky sod who managed to bag the 50th billionth app was rewarded with a $10,000 App Store gift card from the folks at Apple.
"Apps have revolutionised the way we play video games, consume news, do business, educate, communicate, create art, and so much more," say Apple, and they're probably right.
It seems like it's been around forever but the App Store only launched five years ago, and its influence has been seen on rival platforms like Android and Windows Phone.
Here's the new charts listing the most-downloaded paid and free iPhone and iPad apps:
Top 25 Free Apps 
Facebook
Pandora Radio
Instagram
YouTube
Skype
Words with Friends Free
The Weather Channel
Twitter
Temple Run
Google Search
Netflix
Shazam
Angry Birds Free
Draw Something Free
Flashlight
Facebook Messenger
Google Earth
Fruit Ninja Free
iHeartRadio
Movies by Flixter
Bump
eBay
Pac-Man Lite
Groupon
Google Maps
Top 25 Paid Apps 
Angry Birds
Fruit Ninja
Doodle Jump
Cut the Rope
Angry Birds Seasons
WhatsApp Messenger
Camera+
Words with Friends
Tiny Wings
Angry Birds Space
Pocket God
Plants vs. Zombies
The Game of Life Classic
The Moron Test
Where's My Water
Draw Something
Monopoly
Angry Birds Star Wars
MotionX GPS Drive
Skee-Ball
Scrabble
UNO
Minecraft – Pocket Edition
Color Splash
The Sims 3