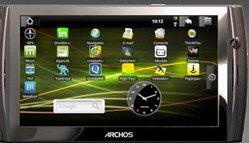 Leaking out all overt the web thanks to a technical whoopsie by UK retailer Data-Mind is the photos and specs of the new Android-powered Archos 7 tablet.
Packing 8GB of onboard storage, a webcam, and a 7-inch LCD screen supporting a 800 x 480 pixels resolution, the new tablet is a sizeable leap up from the earlier Archos 5 number which, frankly, failed to set our world on fire.
The new Archos 7 measures up at 203 x 107 x 12mm, and is set to go on sale in the UK in March for £149.99.
We don't imagine having this information leaked out mere hours before details of Apple's epoch-changing, world-saving, genre-defining (etc etc)  Tablet is set to be announced will be the greatest news for the Archos team.
In fact, we suspect the Rosbif responsible is currently being pelted with onions and being  'it about ze 'ead by an oversized French stick as we type.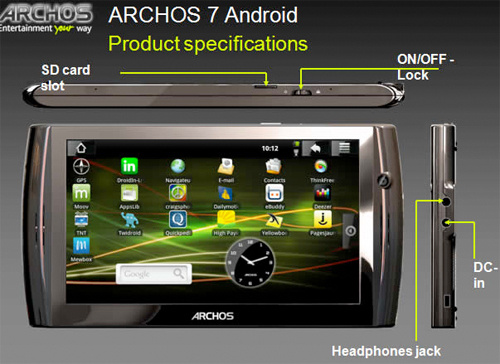 [Via]