There's going to be an avalanche of tablets being announced at this year's CES 2011 Show, and first to come tumbling down the mountain is Asus, who have just announced no less than four new tablets.
Running on Windows and Android tablets, the tablets come with displays ranging in size from 7 to 12 inches, with prices starting at a modest $399 and soaring up to $1099.
Eee Slate EP121
Sitting at the top of the pile is the powerful Eee Slate EP121, packing a high-resolution (1280 x 800) 12.1-inch IPS capacitive display with a Wacom digitiser and running Windows 7.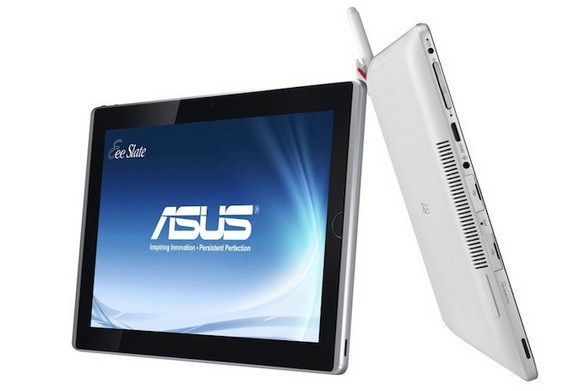 Inside lurks a beefy Core i5-470M processor, backed by 2 to 4GB of RAM, and a 32/64GB SSD.
Outside there's a front-facing camera, HDMI port, Bluetooth 3.0, Wi-Fi, card reader, 2x USB 2.0 ports and built-in stereo speakers.
The EP121 should be slamming down into eager waiting hands in the first quarter of the year for around $1,000.
Eee Pad Memo
The baby of the bunch is the Eee Pad Memo a 7-inch, 1024 x 600 tablet running the as-yet unreleased Android 3.0 Honeycomb OS.
Purring along on a dual-core 1.2GHz Qualcomm 8260 processor, there's dual cameras onboard in the shape of a 1.2 megapixel front and 5 megapixel rear with LED flash.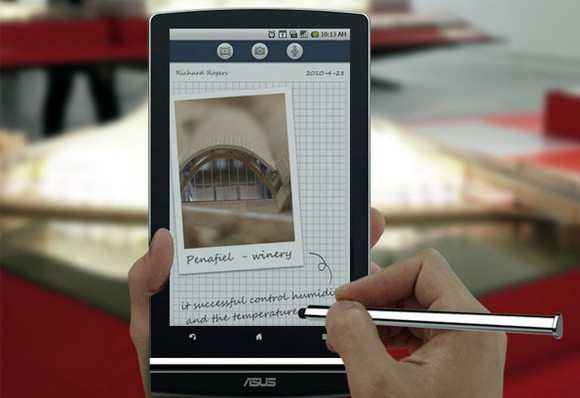 Interestingly, there's a capacitive stylus onboard with the Media Note app offering (dare we say it it) Courier-like scrapbook / note taking abilities, while the Painter apps lets you sketch on screen using the pressure-sensitive pen.
Billed by ASUS as "a perfect blend of tablet and smartphone," there's a stereo Bluetooth headset lobbed in to make the phone a vaguely usable option, while the Media Phone extender lets users shuffle music playback as the tablet nestles in their manbags.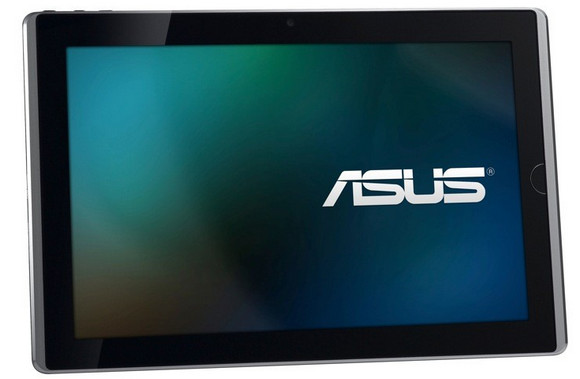 The Eee Pad Memo will set you back between $499 and $699 and should be released in June.
Eee Pad Transformer
Sporting a detachable keyboard, the 10 inch Android-powered Transformer comes with an 1280 x 800 pixel display and Android 3.0 Honeycomb.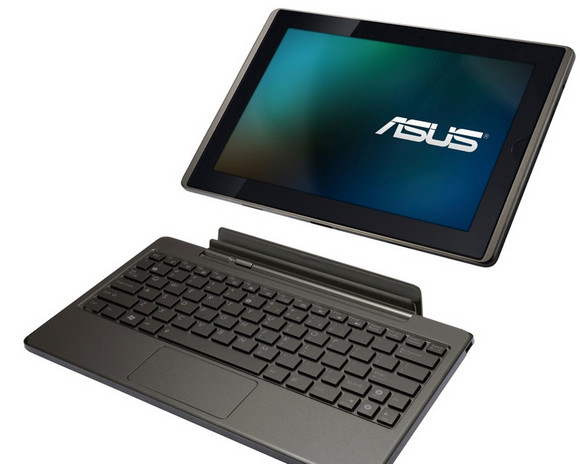 Powered by a dual core NVIDIA Tegra 2 processor, the tablet/keyboard combo struts a 1.2MP front-facing camera and a 5MP rear camera, and helped by a secondary battery in the docking station, battery life should extend to 16 hours.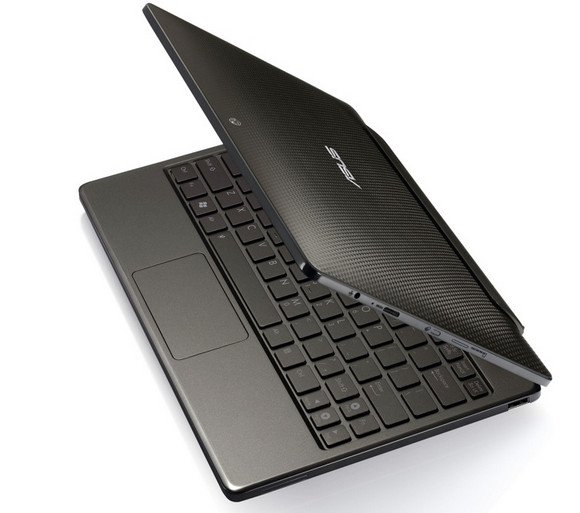 The Transformer will be priced at $399 to $699 depending on the configuration, and it's due out in April.
Eee Slider
Finally we have the Eee Slider, which comes with a slide-out keyboard that stays behind the screen until needed.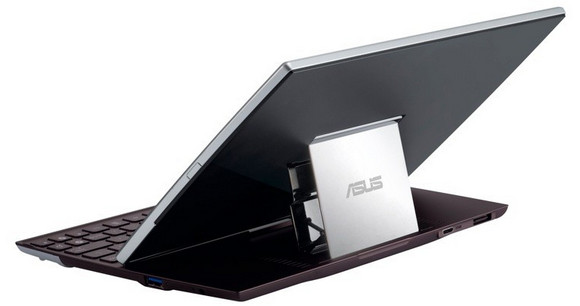 There's a NVIDIA Tegra 2 chip inside, with the 10.1 inch screen offering 1280 x 800 pixel resolution, and once again there's front and rear-facing cameras, with Android 3.0 Honeycomb powering the tablet.
The Slider weighs 2.2 pounds and measures about half an inch thick, and should be ready to slide into your life by May for  $499 to $799.
[More]