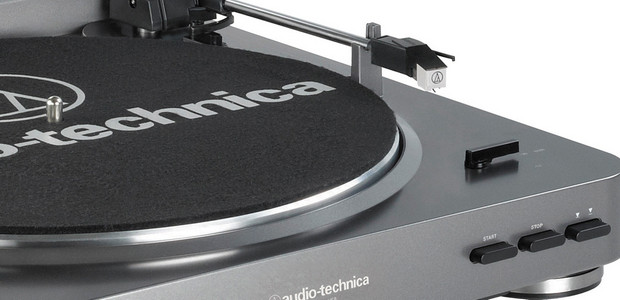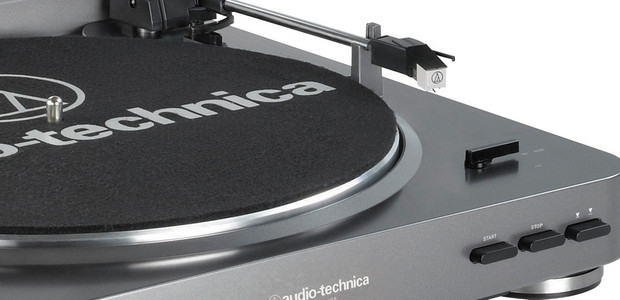 The hi-fi loving folks at Audio-Technica have announced their silvery new AT-LP60 USB turntable system, which comes with a USB connection and software package to make it a breeze to transfer your precious vinyl records to digital media files.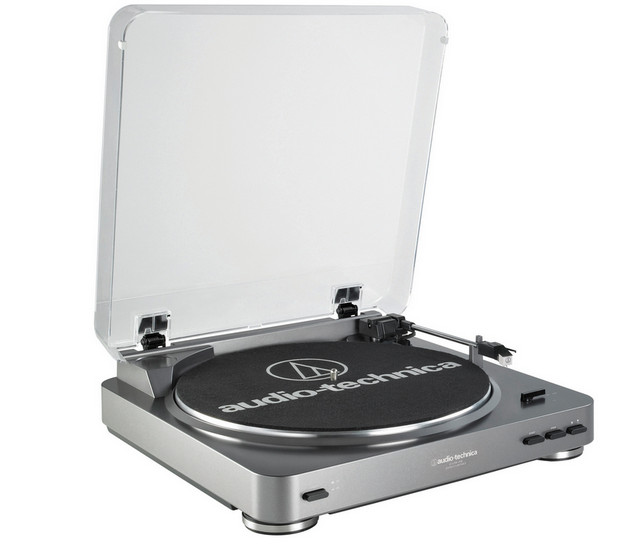 Sporting a silver finish and rounded corners, the AT-LP60 USB turntable comes with a phono cartridge, PC/Mac-compatible software, a USB cable that lets you hook the turntable directly to a computer, and a built-in phono preamp.
Harvey Roberts, Audio-Technica consumer products marketing manager was ready and willing to point out the benefits of the platter-spinner:
The AT-LP60 USB offers users an easy way to transfer records to digital files and portable players, and to listen to records on a home music system. It's ideal for music lovers who are getting into vinyl for the first time, and for people who never gave up their record collection but don't currently own a turntable and want to listen to their records again.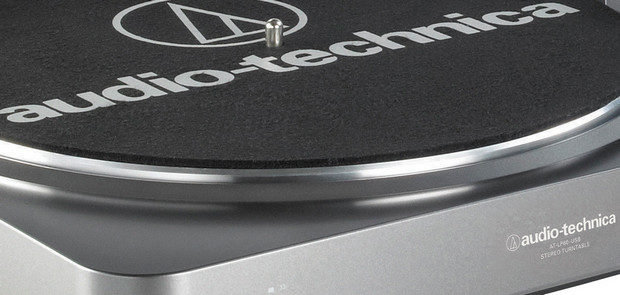 Like turntables of yore, the AT-LP60 USB features automatic operation, a 33-1/3 and 45 RPM speed selector, precision cast aluminium platter and a pickup arm with soft damping control.
Audio-Technica say that the built-in switchable phono preamp enables connection to a wide variety of music and home entertainment systems, powered speakers, and to A/V receivers that do not include a dedicated phono input.
Also bundled in the package is RCA output cables and 3.5mm-to-RCA adapter cables and a removable dustcover, with a copy of the open source Audacity software for converting vinyl tunes to MP3, WAV or other format digital audio files.
The Audio-Technica AT-LP60 USB has a recommended retail price of £140 inc VAT and will available from the end of October .