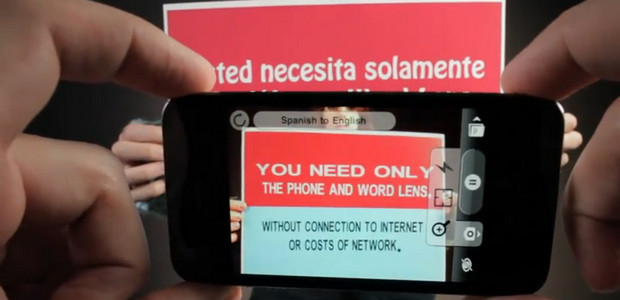 It's been wowing Apple iOS users for some time, and now the fabulously futuristic Word Lens augmented reality app has arrived on the Android platform.
The smarty-pants app translates signs, newspapers, menus, and any other printed material from one language to another in real-time.
The app can currently translate English, Spanish and French signs in either direction, and requires no network connection.
Purchasers of the £2.99 ($4.99) app get one language pack lobbed in, with additional packs available for an additional fee.
[Google Play via Quest Visual]