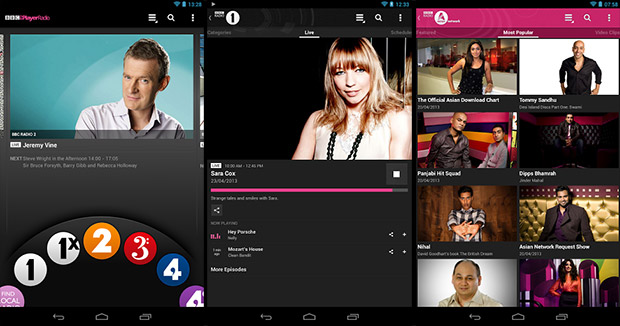 The patience of Android users waiting for a version of the BBC's iPlayer Radio has finally been rewarded, with the new app coming with the bonus of being described as  'even better' than the iOS version.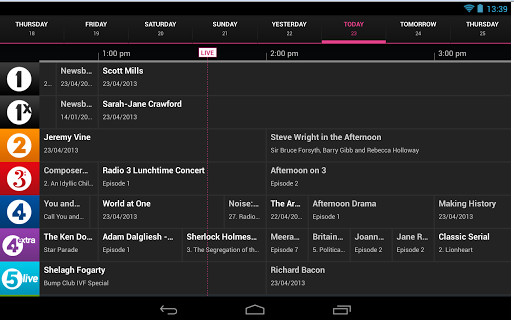 The iOS app came out in October 2012, and at the time the BBC promised that "Android will come soon" – but it's taken six long months for the thing to finally arrive.
It's now found itself a comfy spot on the Google Play store and, like the iOS version, is available to download for  nowt. The HD version for Android tablets is set to follow shortly.
The app serves up live streaming radio from the BBC's stations, a programme guide, access to on-demand shows from the last seven days as well as podcasts, video clips and even an alarm-clock function.
"This app has all the features of the iOS app as well as some improvements that, as an Android user myself, I think make it even better," said BBC's executive producer for mobile James Simcock in a blog post .
Main features:
– Take BBC Radio with you wherever you go
– Listen to live radio from all the BBC's UK radio stations over Wi-Fi and mobile networks
– Quickly switch between stations with a simple radio tuner dial
– See what's on-air across all stations via the Full Programme Guide
– Listen to on-demand programmes from the past 7 days
– See the currently playing track on music stations
– Find out what music and guests featured in on-demand programmes
– Set an alarm to wake up to your favourite station
– Set alerts for upcoming programmes
– Watch video clips including music sessions
– Find hundreds of BBC Podcasts to listen to
– Browse programmes by Schedule, Category, Featured and Most Popular
– Listen in the background or in standby, with quick access to what's playing via the notifications panel
[Download the app from the Google Play store]