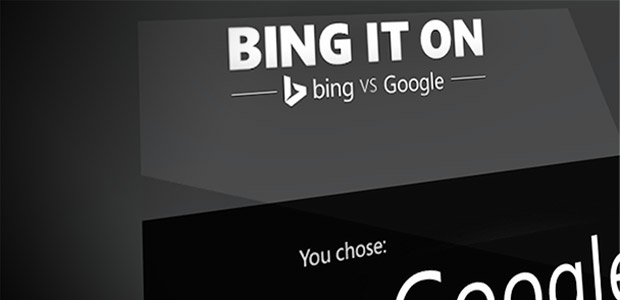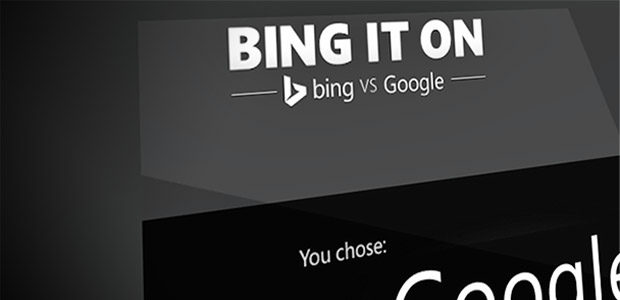 Microsoft has been pushing its Bing search engine hard these days, and in a potentially cunning way to entice users over from the all-conquering Google, the company has set up a blind comparison test for search engine results.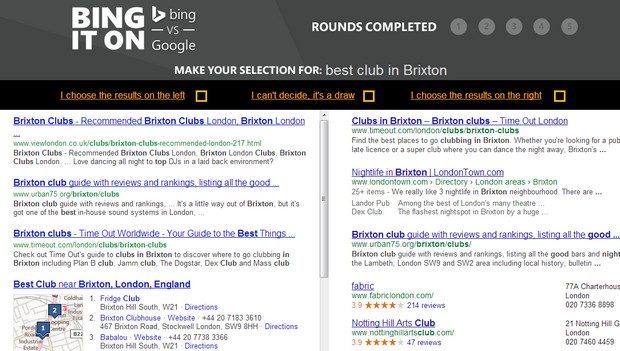 Surfers are invited to input five of their own searches, with the results appearing in two unbranded side by side panels.
It's a true blind test, as no indication is given as to which set of results belongs to Google or Bing, and users are asked to vote which results they find the most useful – or they can elect to declare it a draw.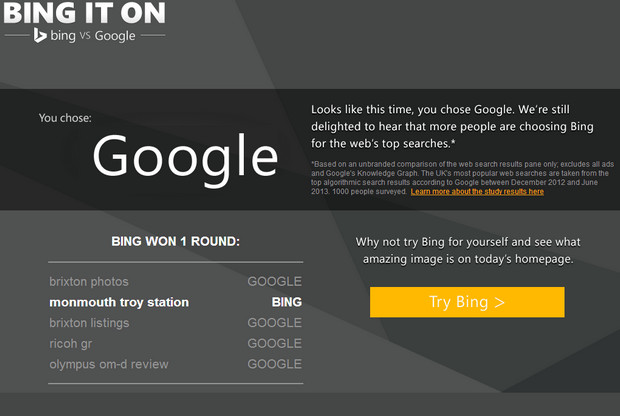 At the end of the five searches, all is revealed, and in our case, both times Google emerged the clear winner, which perhaps isn't the result Microsoft was hoping for.
However, Microsoft ties to go down fighting, insisting that "more people are choosing Bing for the web's top searches."
A link on the same page takes you to a dull page of twisty stats which are unlikely to convince anyone who preferred the Google results that that they made the wrong choice.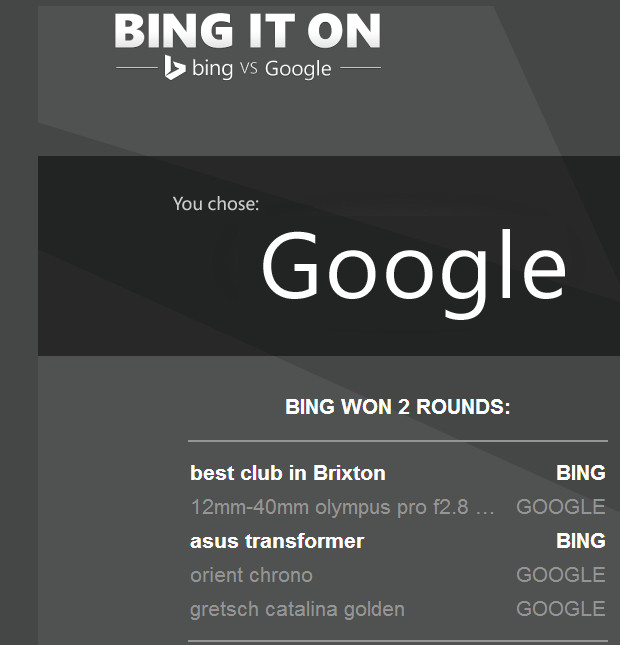 You can try out the Bing It On challenge yourself here: http://www.bingiton.com/
Be sure to tell us how you got on!