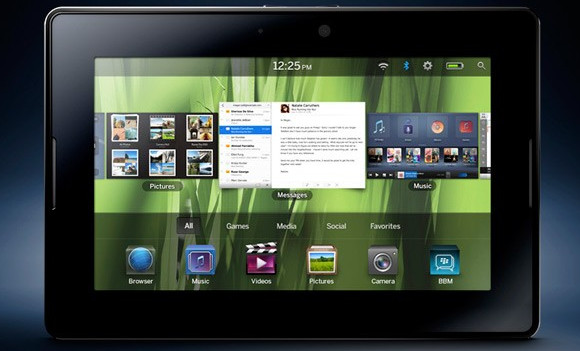 Research In Motion have unveiled details of their new Blackberry PlayBook, a tablet device mixing up elements of Apple's iPad, Palm's long abandoned Foleo project and the webOS mobile interface.
Running an OS created by the recently acquired QNX, the new BlackBerry Tablet OS comes with support for full OpenGL, POSIX and HTML5, with the company's founder, Dan Dodge, boasting that the PlayBook would be "an incredible gaming platform for publishers and the players."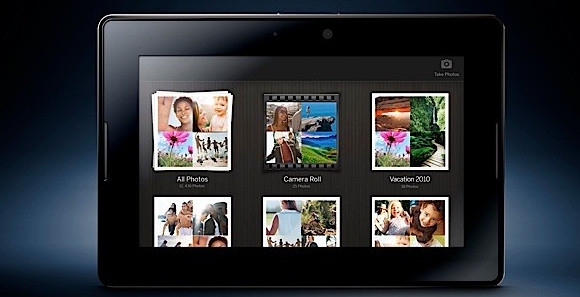 The tablet will tout a 7-inch, 1024 x 600 pixels, capacitive multitouch display with a  3 megapixel front-facing camera and a 5 megapixel rear lens taking care of video conferencing needs.
The interface seems to have borrowed heavily from Palm's webOS, with multitasking made possible via a  "card" view.
With RIM saying that the tablet offers "an amplified view of what's already on your BlackBerry," it also looks like we're seeing something rather similar to Palm's ill fated Foleo project.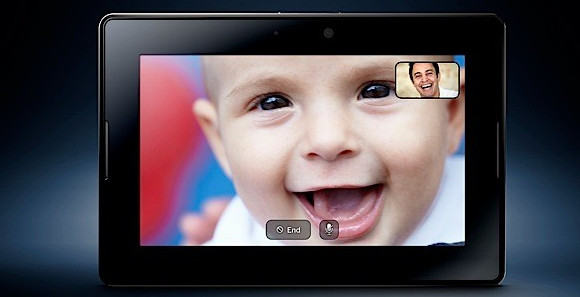 Powered by a Cortex A9-based, dual-core 1GHz CPU, the tablet comes with 1GB of RAM, but there's been no mention of onboard storage yet (we suspect it will be offered in the usual 16GB and 32GB flavours).
There's support for Flash onboard, 1080p HD video playback with a HDMI slot, plus microUSB jack, 802.11a/b/g/n WiFi, and Bluetooth 2.1.
Measuring up at 5.1- by 7.6-inches and a slender 0.4-inches thick, the PlayBook weighs in at just 400g, making it a very mobile package.
If all this has sent you into a bubbling forth of gadget desire you're going to need a bit of a lie down as the tablet isn't expected to surface until "early 2011"  – and there's been ne'er a whisper about the retail price.
In the meantime, here's the promo video: