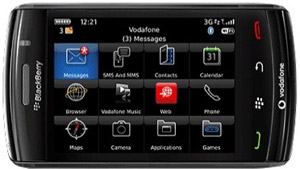 'Underwhelming' would be the best word to describe Blackberry's first stab at a touchscreen phone, the Storm, which proved a wildly disappointing beast.
Suitably chastised by consumers who failed to warm to the clunky handset and its onsceen keyboard, Blackberry are back with the Storm2 (model 9520) and it's looking like a much better device,.
The innovative-but-not-exactly-fantastic SurePress touchscreen technology – which provides users with tactile feedback when the touch-screen is pressed – has been improved with Blackberry insisting that  it makes clicking the display 'practically effortless'.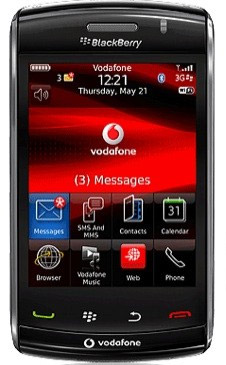 The Storm comes in the same black and chrome finish as its predecessor, and offers a 3.25-inch 360 x 480 pixel capacitive touchscreen display, 802.11b/g WiFi and global connectivity support with UMTS/HSPA (2100Mhz) andquad-band EDGE/GPRS/GSM.
There's 2GB of memory onboard, plus 256MB of Flash memory with a microSDHC expansion slot supporting cards up to 16GB.
Get yer lovely features
Just about every modern smartphone need is catered for, with the handset sporting built-in GPS, a 3.5-mm standard headset jack, 3.2 megapixel camera with autofocus, flash and video recording, speakerphone, Bluetooth 2.1, and 1400mAh battery giving about 6 hours of 3G talk.
The whole caboodle purrs along on BlackBerry OS 5, and Vodafone say that if you order it now, you should be gazing into its SurePress display and caressing the sheer plastic blackness of it all come October 25th.
The Storm2 is currently being offered on pre-order for nuppence, but only on hefty 24 month contracts.