Now available on both Android and iOS platforms is the excellent Bus Checker app, which makes it a cinch to swiftly access all the bus info you'll ever need.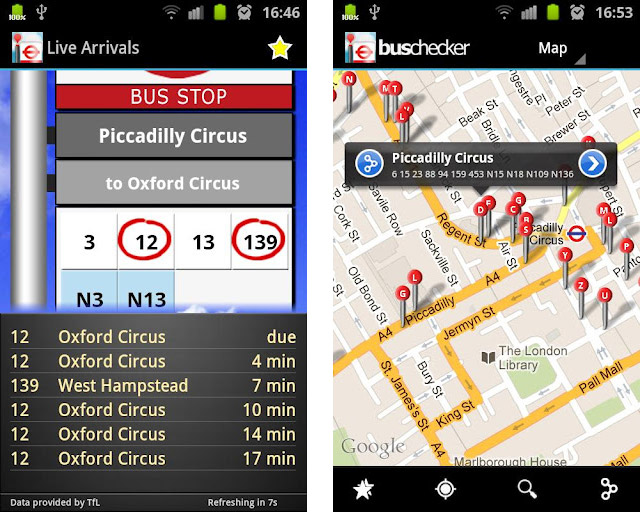 Stay in bed longer
Because the app is pulling in real time info, there's no need to jump out of bed to race to the bus stop if it's running ten minutes late – and there's on more need to hang about bus stops like a chump.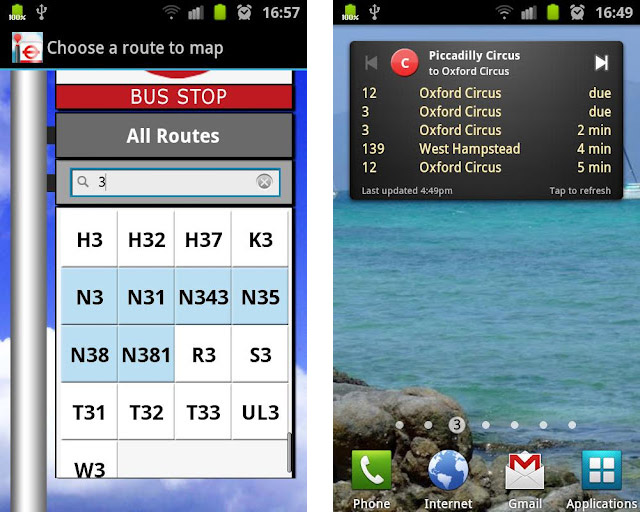 Get me home
The app usefully lets you see access all of London's 700 bus routes, with all the stops overlaid on an integrated map.
There's real-time diversion/cancellation info provided too, and if you find yourself in some God-forsaken part of the capital in the early hours, the app can work out where you are and point you in the direction of the nearest stops on map.
For Android users, there's also a handy home screen widget which can provide live arrival info for favourite stops.
Verdict
If you're often hopping on buses, we reckon the £1.99 is well worth the investment, with the straightforward interface providing vital real-time information for London's 20,000 bus stops.
We love this app – it's the best bus app we've seen to date and can wholeheartedly recommend it to our fellow travellers – even those who don't get as drunk and as lost as we do.
[Download Android version or iOS version]