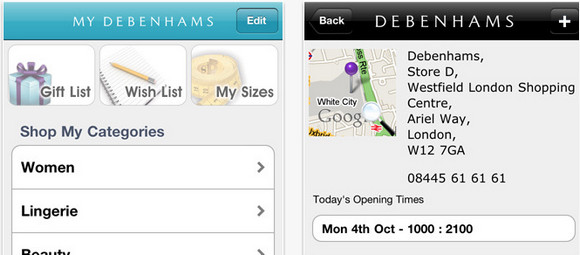 Apple iPhone shoppers have been able to peruse the wares of central London retailer Debenhams for a while now, but now Android users can get in on the fun.
The new Android app lets customers check out what's on offer, with detailed product pages offering multiple image views, product reviews and ratings – and if they like what they see, they can buy the items for delivery or in-store collection.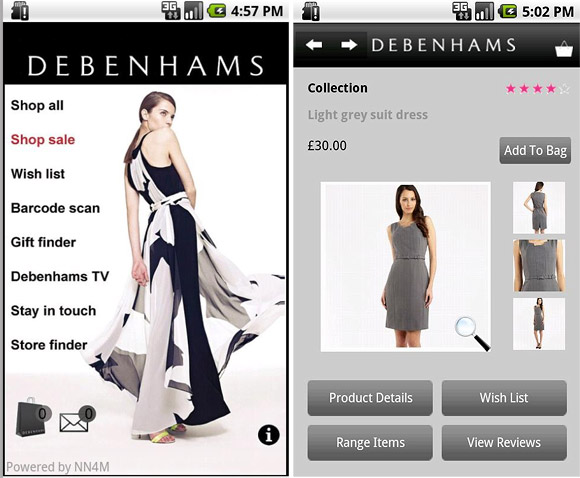 A built in barcode scanner speeds up the buy! buy! buy! process by letting shoppers see further product details and reviews, or save items to wish lists, which can be sorted by colour, size etc.
Keen shoppers can add favourite items to their wish list and be notified when stock runs low, share products with friends on Facebook or by email and find nearby stores with details of ranges and opening times.
If you're really keen on the store, you can also watch Debenhams TV (Be still, my beating heart), buy featured products as well as receive alerts on the latest trends and products from Debenhams,
The Debenhams app is – not surprisingly – free to download from the Android Market and equally gratis in the Apple AppStore.