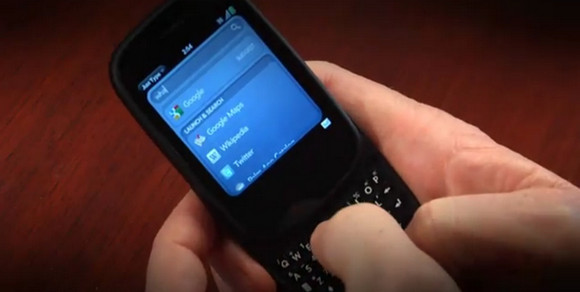 Although there's quite a lot to love about the dinky HP Palm Veer smartphone, we're not sure we can match the exuberant enthusiasm felt by SkyTV's Mark Bunting who raves about the wee fella in a video review.

The diminutive Veer comes with a slide out QWERTY keyboard, full multi-tasking, built in GPS, 5MP camera and the class-leading notification system.
There's also a natty magnetic charging cable with the option to upgrade to the rather dandy Touchstone contactless charger.
Great OS, shame about the apps
We're rather fond of its pint size form factor, and you'll never hear us complain about the truly delightful webOS operating system, but the lack of apps is still proving a major hindrance to the platform.
We hope the webOS finds a niche though as it still remains our favourite mobile OS.
There's no set release for the HP Palm Veer yet but it is apparently 'coming soon.'