Dell has released its first Android-powered smartphone in the US, following on from the recent release of its Streak Android tablet.
The handset is going for the budget end of the market, priced at $99.99 on a two year contract on AT&T and $299.99 when purchased SIM-free/unlocked.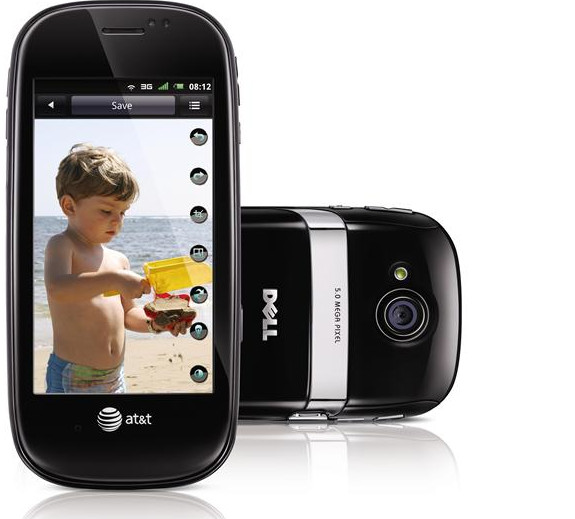 A bit average
HTC Desire owners are unlikely to be turning green with envy, with the Aero sporting a distinctly average 3.5-inch 360×640 pixels screen, and strolling along on a rather leisurely 624MHz Marvell CPU.
Around the back, there's a 5-megapixel camera, with connectivity options including 3G, HSDPA, Wi-Fi and Bluetooth.
The Dell Aero comes with a removable 2GB MicroSD Card, with optional available memory up to 32GB2 MicroSD, with the replaceable battery 'switching out in a click.'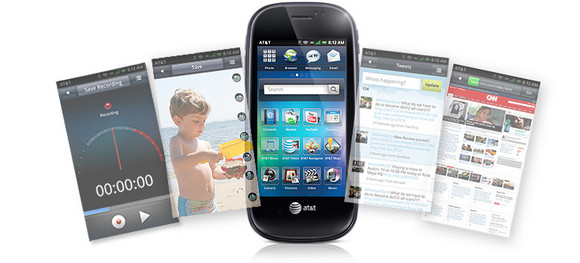 Creaky OS
Disappointingly, the Dell runs the rather elderly Android 1.5 OS with a customised UI – a surprising decision seeing as the Froyo 2.2 update is currently rolling out worldwide on Android handsets.
Although Dell has bolted in some of its own bells and whistles – like a handwriting recognition utility and a "Flash Lite-enhanced" version of the Android browser – users running an OS that was released back in April 2009 are still going to be missing out on a lot of innovation.
Some of the newest and best apps – like Google's Voice Actions app won't even run on Android 1.5, and with Dell offering no commitment to updating the OS, we reckon you'd have to be as mad as Mad Mick the Mutant Mad March Hare to consider shelling out for this antique  offering right now.
Specs
Display: 3.5" nHD 640×360 pixels
18-bit 262K colours
Camera
5MP, auto focus, flash, digital zoom 8x, video @ 30fps
E-mail
POP3, IMAP4, IMAP Idle, Webmail, Microsoft® ActiveSync®
Messaging
SMS, MMS
Connectivity
USB 2.0 HS, 802.11 b/g, Bluetooth®
Class 2.0 EDR w/A2DP, HAP, AVRCP
GPS/A-GPS
Standalone, SUPL , Control Plane
Music
Full media player with content management, creation of playlists, download music OTA, audio streaming. AAC, AAC+, eAAC+, MP3, WMA, MPEG, MP4, 3GPP
Digital Rights Management (DRM)
OMA DRM 1.0 with Forward Lock. Microsoft® Janus
Audio and Speakers
MP3, MIDI & voice note ringtones
Input Methods
Virtual keyboard with predictive text/auto completion, user dictionary, handwriting recognition, QWERTY. TTY, capacitive stylus, multi-touch UI.
Video Card
Video streaming. WMV, H263, H264, MPEG4 @30fps WVGA
Memory
Removable memory up to 32 GB
Software
SyncML and OMA DM
Flash Lite® for WebKit and standalone player
Quickoffice® document viewer and editor
Photo and video editor
Form Factor
Tablet touch screen
Bands
Quad-band EDGE
UMTS 850/1900/2100
EDGE class 10 and GPRS class 10
HSDPA 3.6 Mbps
Dimensions
68.6 cc
Weight: 3.67 oz
Dimensions: .46" x 4.8" x 2.28"
[Dell US]