Bish bosh! It seems Dell's shoulder-barging the doors of the Android party and keen to join the revellers, serving up a natty high end smartphone of its own, known as the Dell Thunder.
Currently leaking all over the web, the Android 2.1 handset delivers a mighty  4.1-inch WVGA OLED screen (that's 800×480 pixels) and employs a  'proprietary curved glass' casing.
Sporting a heavily customised Dell "Stage" UI on top, the interface looks delightfully sleek'n'shiny to our eyes.
Socially networked
It's not just a pretty face either, with integrated  Facebook and Twitter wotsits for all your social networking needs, with the Swype touchscreen keyboard app keeping the words flowing.
According to Dell's leaked docs, there's Flash 10.1 onboard for watching web videos, and an "integrated web video Hulu app."
There's also an eight megapixel camera with LED flash, backed by on-board photo and video editing plus quick share functionality.
The phone is set to be flogged on AT&T and offered in world-friendly HSDPA versions in the last quarter of the year, although we guess that could change.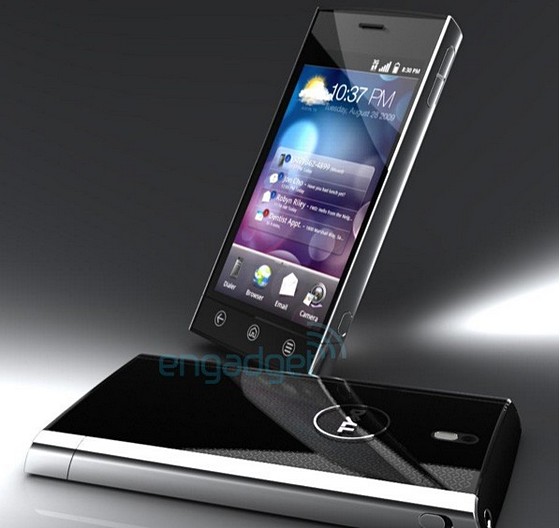 [Via]