Dell's new Android Thunder got us mightily stoked, but their proposed 'Flash' handset has got us dribbling on the store windows in anticipation.
Apparently set to be created out of a sheet of curved glass and scheduled for a Q1 2011 release, the Dell "Flash" looks to be a delicious offering, measuring just 11mm thick in a package that screams style.
According to documents unearthed by Engadget, the curved screen will show off a 3.5-inch WVGA LCD screen, backed by a Qualcomm MSM7230 CPU purring along at 800MHz with 850/1900 /2100MHz HSPA connectivity.
There's also a 5 megapixel autofocus camera with image stabilisation and smile/blink detection, TV-out, 3.5mm headphone jack, WiFi, Bluetooth 3.0, 512MB of RAM and ROM and a microSD expansion slot supporting as yet-uninvented 64GB cards.
The whole package looks spectacular, but with the scheduled release date so far in the future, we won't be gambling on this appearing exactly as advertised quite yet.
Read on for full leaked specs: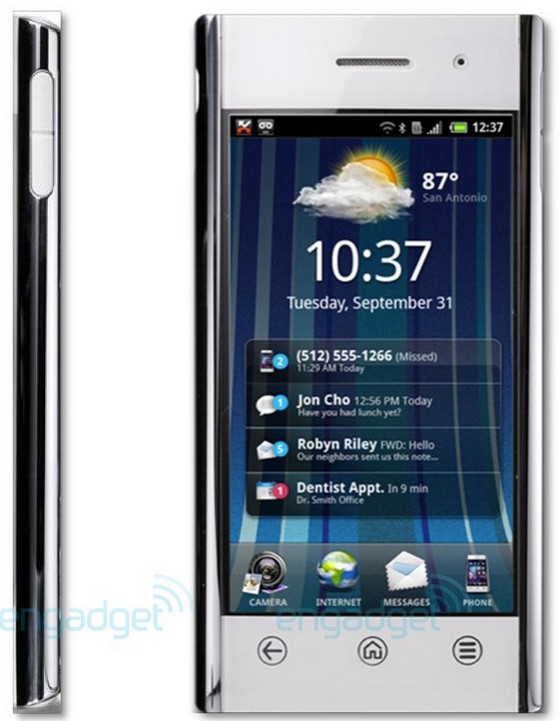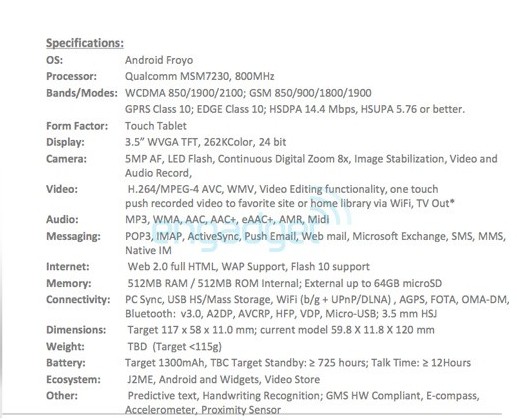 [Via]