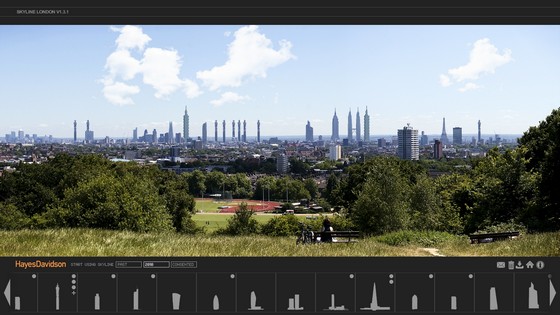 It's more or less completely pointless, but if you'd like to rearrange the London skyline into a futuristic vista stuffed full of colossal skyscrapers, then architectural illustrators Hayes Davidson have got just the thing for you.
Their 'Skyline London v1.3.1' web app lets you merrily lob as many skyscrapers and iconic towers as you like across the London skyline, and if multiple BT Towers take your fancy, you can go right ahead and plonk them wherever you fancy.

We rather like the BT Tower as you can see from our handiwork above.
If you fancy wasting some time and playing architectural God, click your browser thisaway:  neat London skyline designer.
Note that it takes a little while to load and needs Flash to work.