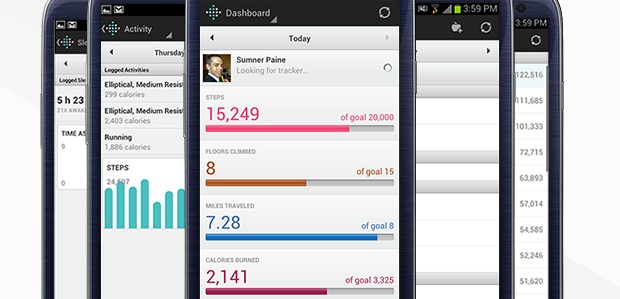 Fitness freaks keen to feast on facts as they flap along the streets should be jogging with joy at the news that a new Android app from the Fitbit folks will let them track activity stats on the go.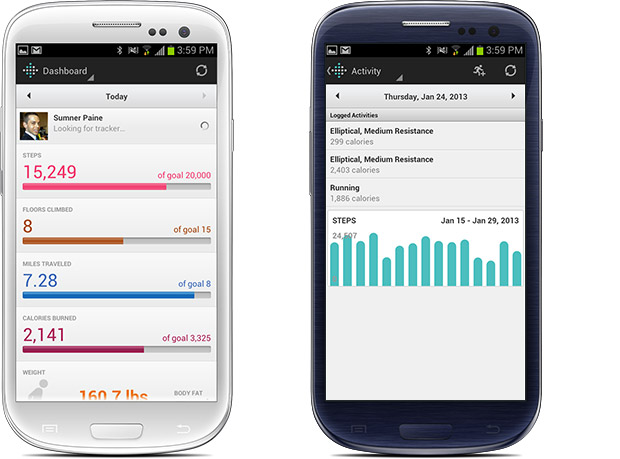 The Fitbit One and Fitbit Zip gizmos can now sync directly to select Android devices via Bluetooth 4.0 technology, with the app providing live stat syncing and real-time progress updates as user puff and pound the pavements.
Available from the Google Play Store, the Fitbit mobile app turns smartphone or tablets into a nifty dashboard, displaying real-time progress updates and access to Fitbit's groovy graphs and tools.
Gareth Jones, General Manager of Fitbit EMEA star-jumped for joy, adding:
"We're delighted that we can now offer our Bluetooth 4.0 feature to our customers on Android devices opening up a significantly large part of the UK mobile market. The ability to track your stats on the go with automatic syncing is central to Fitbit's approach of making our customers more aware of their daily activities and in the process inspiring and motivating them to do more. We are committed to investing in multiplatform mobility making our products to available and accessible to as many as possible moving forwards."
The app lets users set goals and receive notifications on their phone about their progress, perhaps prompting a Tim Henman fist of joy when their target is reached.
The bad news is that the updated Android app currently only works with the Samsung Galaxy SIII and Samsung Note II Android devices, although  more compatible devices are promised 'shortly'.