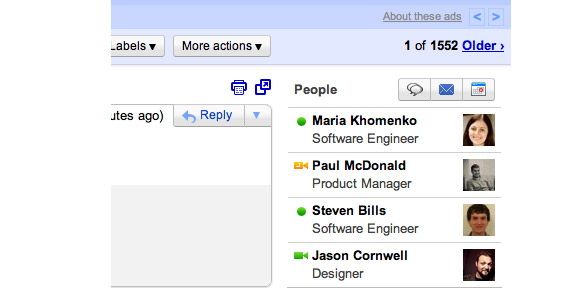 Heading to your GMail account any minute now is Google's rather fab People Widget.
We know it's pretty hard to get excited about email but this looks to be a rather natty innovation, which serves up useful context to your email conversations.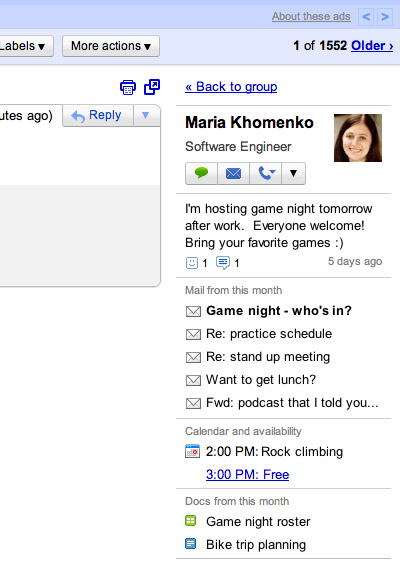 Rolling out over the next two weeks, the people widget lurks on the right hand side of your messages and serves up "content from friends, family and colleagues that is already available to you but may be hard to find and makes it easier to connect with them."
The widget can display contextual information like recent emails, relevant Buzz posts, shared documents and calendar events, as well as providing speedy access to chat, calendar and Google Talk.
It hasn't appeared on our GMail page yet but we're waiting for it, oh yes indeedy.