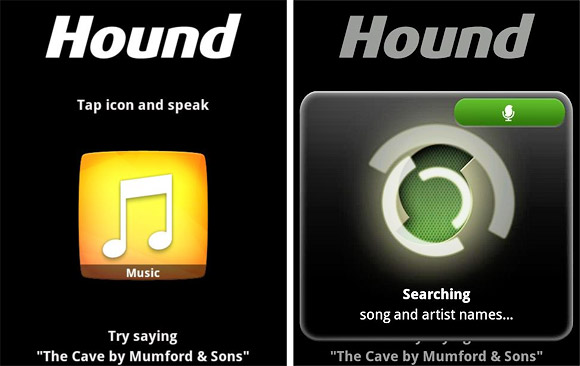 We're big fans of the Soundhound app which lets you hold your phone up in front of a speaker and then have the app recognise the song for you.
The developers have now released a handy spin-off app called Hound, which is billed as the 'voice-search' version of the app.
In other words, you speak the name of the artist or band into your phone, and you'll swiftly be served up song previews, lyrics, album art, and videos, artist bios, album info, tour dates and more.
Here's the main features:
– Voice search: use your voice instead of typing to search millions of Songs, Artist and Bands.
– Song Previews
– Lyrics
– Rich artist info, including Albums and Top Songs
– Buy links, including Amazon MP3
– Share Links
– Video links
– Tour Dates & more
The app is free and available from the Android Market now.