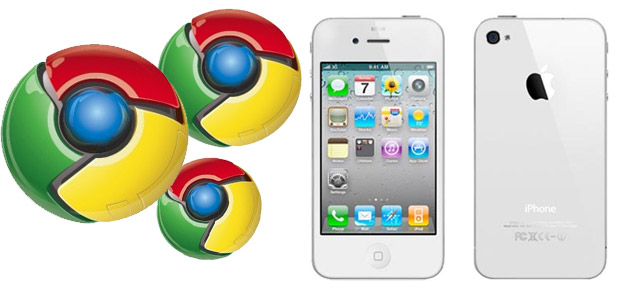 We've been feeling the love big time for the Chrome browser on Android, and now iOS users can feel the luuurvve too with Google announcing that it will be releasing a version of Chrome for the iPhone and iPad.
Like its desktop version, there's an 'omnibar' that lets you type directly into the address bar for instant searches with pre-fetched pages, plus swipe gestures to manage and close tabs.
Chrome for the iPhone and iPad will also sync bookmarks, history, open tabs, and saved passwords for web pages with other instances of Chrome across multiple devices, including desktop and Android devices.
There's also the same handy 'incognito mode' for porn private browsing.
Google say that both versions are currently sailing into the iTunes App Store today, so be sure to check it and bag yourself a rather splendid browser.