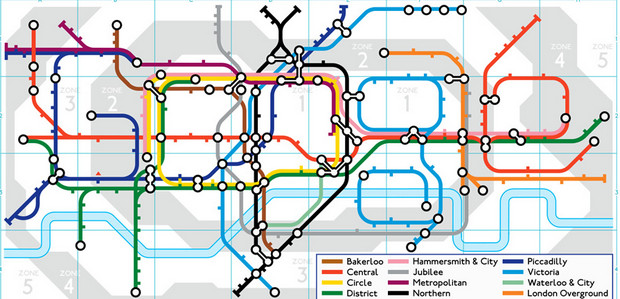 As the London Underground celebrates its 150th birthday London Underground, Google have decided to join in with the action by releasing a special 'doodle' for the day – and we think it's rather splendid.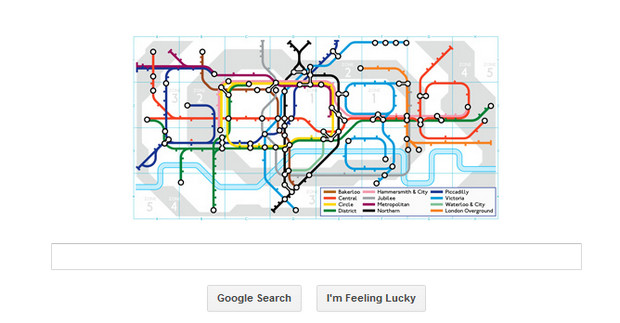 The graphic can currently be seen on the front page of their search page and with a bit of looking, you can see that the tweaked rail map spells out the word 'Google.'
Opening in 1863, the London Underground's first line took brave passengers between Paddington and Farringdon on the Metropolitan Railway (now part of the Circle and District Line). By 2012, an estimated 3.66 million people were using the London Underground every weekday, with 3.23 million travelling at weekends.
Construction of the line led to an interesting anomaly in the shape of the fake houses at 23 and 24 Leinster Gardens, Bayswater, London W2 (pictured above).
This blog post on our sister site explains all:
The Metropolitan Railway – the world's first underground railway – began conveying passengers in 1863, with the subterranean lines constructed using a method called 'cut and cover'.

As the name implies, this involved digging a deep hole to house the underground tracks, and then covering over the tunnel.

The route of the line between Paddington and Bayswater (opened in 1868) necessitated the demolition of 23 and 24 Leinster Gardens, situated on a long, upmarket terrace of five story houses, and it was decided to build a 5ft-thick facade which matched the houses either side of the break.

The ensuing gap behind the facade left a stretch of railway track open to the elements, which proved to be a handy place for passing locomotives to 'vent' off.

It may sound rather rude, but venting was an essential means of keeping the underground tunnels clear of smoke and steam.

The original locomotives on the Metropolitan and District Line were powered by steam, and although they were fitted with condensers, engines still needed open air stretches of track to disperse the fumes.