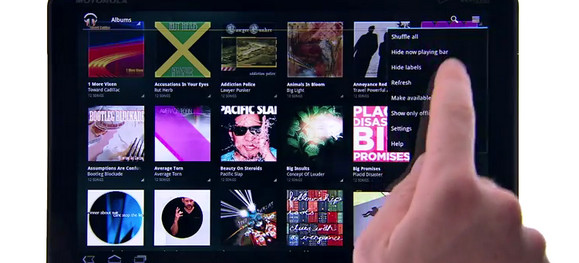 At Google's big web developer-focused conference – known as Google I/O – the Android team threw around some impressive facts about the rise of Android and announced some interesting new features.
Android uber alles
Launching little more than two and a half years ago, the Android platform has gone on to enjoy huge global popularity, with Google's official figures revealing the just how impressive the growth has been:
100 million activated Android devices
400,000 new Android devices activated every day
200,000 free and paid applications available in Android Market
4.5 billion applications installed from Android Market
Ice Cream Sandwich
Google made three big announcements today, the first of which was the development of the next version of Android, the curiously named Ice Cream Sandwich.
Aimed at solving the increasing problem of platform fragmentation – there's already been eight releases of Android and there's over 310 different Android devices out there – the next update promises, "one operating system that works everywhere, regardless of device."
The statement continues: "Ice Cream Sandwich will bring everything you love about Honeycomb on your tablet to your phone, including the holographic user interface, more multitasking, the new launcher and richer widgets."
Music Beta by Google
The other big news is the launch of Music Beta by Google, which lets users upload their personal music collections to the cloud for streaming to your computer and Android devices.
Google continues:
With the new service, your music and playlists are automatically kept in sync, so if you create a new playlist on your phone, it's instantly available on your computer or tablet. You can use a feature called Instant Mix to create a playlist of songs that go well together. You can even listen to music when you're offline: we automatically store your most recently played music on your Android device and you can choose to make specific albums or playlists available when you're not connected. The service is launching in beta today to U.S. users and is available by invitation.
There's no news when this service will be making it to the UK, but you can see a full guide to using Music Beta here.
Google brings movies to the market
Finally, Google has announced a real rival to iTunes Movie Rentals, with thousands of films being made available in the Android Market.
Movies can be rented to watch on your phone or tablet – or on Google TV – with costing from $1.99 and available for 30 days.