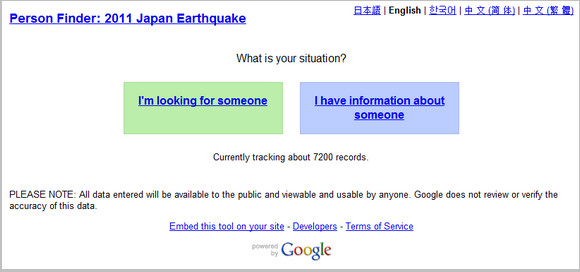 Following the massive 8.9-magnitude earthquake that struck 230 miles off the coast of Tokyo, Japan – the sixth largest earthquake ever recorded – Google has announced a free Web-based tool to help people locate friends and loved ones.
Already storing 7,200 records, Google's Person Finder tool aims to help people find their friends and family who are in the affected regions.
Devastating damage and loss
The devastating earthquake struck at 2 in the afternoon local time and was followed by a series of intense aftershocks, triggering huge tsunamis measuring over 20-feet tall.
There's always reports of hundreds dead and, tragically, more tsunamis are said to be on the way.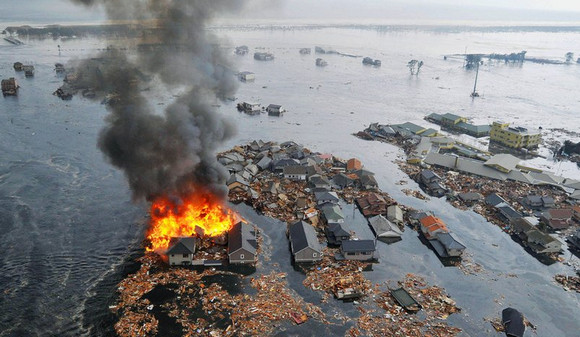 [pic: BBC]
With phone lines coming down, many people turned to the social networks. Twitter reported over a thousand Tweets a minute coming from Tokyo, and already several videos have appeared on YouTube showing the sheer horror of the earthquake and its after effects.