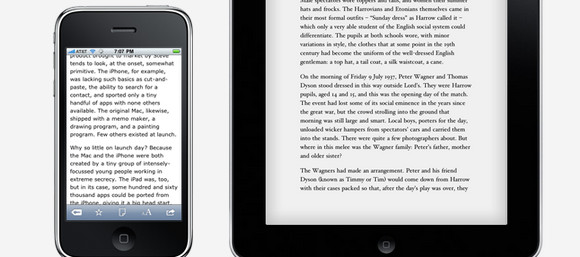 The 'save now, read later' Instapaper app has long been a fave of ours, and the latest version has just been released, bringing with it a new social recommendation system and other fixes and updates.
Much like Read It Later, the app saves a stripped down version of web pages for later/offline viewing, with the paid version bolting on adjustable fonts, text sizes, line spacing, and margins, a dark mode for night reading, folders and dictionary lookups.
Super Social
We're not sure we'd ever find a use for it, mind, but the social recommendation thingy lets you "follow" other Instapaper users so you can check out the articles they like, and you can also link your Instapaper articles to Facebook, Twitter, Tumblr, Pinboard, and Evernote, letting you automatically share stories you 'like'.
To make all this sharing stuff happen, the star button has now been changed to a 'like' button within the app.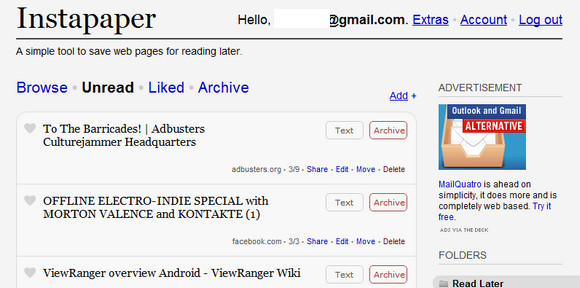 Better search
It's now possible to browse for articles directly in the app from the web or Instapaper's Editor's Picks, and developer says that the new offers "perfect image quality, faster downloads, faster page-opening, and less space usage."
Other updates let you search all downloaded articles by title or content and a 'smart rotation lock' turns off rotation if the movement seems accidental (we might have trouble with that after a few pints).
Instapaper a free upgrade for existing users of the Pro version, otherwise it'll set you back $4.99 (or you can bag the feature-stripped freebie version).
Users on other platforms like Android, BlackBerry take note: the developer has no interest in creating anything for you, so Read It Later remains your best bet.