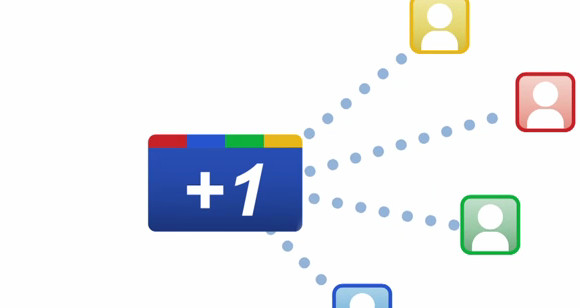 Frustrated by missing out on all the 'like' action enjoyed by Facebook, Google has officially launched its own version: the '+1' button.
"What the feck is this +1 thing?," it you may ask.
Here's Google to explain:
The +1 button is shorthand for "this is pretty cool" or "you should check this out."

Click +1 to publicly give something your stamp of approval. Your +1's can help friends, contacts, and others on the web find the best stuff when they search.
In other words, it's exactly the same as Facebook's 'like' button, except that when you're searching for something in Google, you'll be able to see if any of your friends have also already 'liked', sorry, '+1'd' any of the results.
Sometimes it's easier to find exactly what you're looking for when someone you know already found it. Get recommendations for the things that interest you, right when you want them, in your search results.

The next time you're trying to remember that bed and breakfast your buddy was raving about, or find a great charity to support, a +1 could help you out. Just make sure you're signed in to your Google Account.
Where it gets interesting is how +1 ratings could eventually alter search results, with highly +1'd content or products getting pushed further up the page, while shovelling even more priceless user data Google's way.
To get in on the +1 action users need a public Google profile. Your +1's will appear in a new tab on your Google profile and you can choose to keep your +1's tab private or share them with the world.
Here's a video to tell you more: