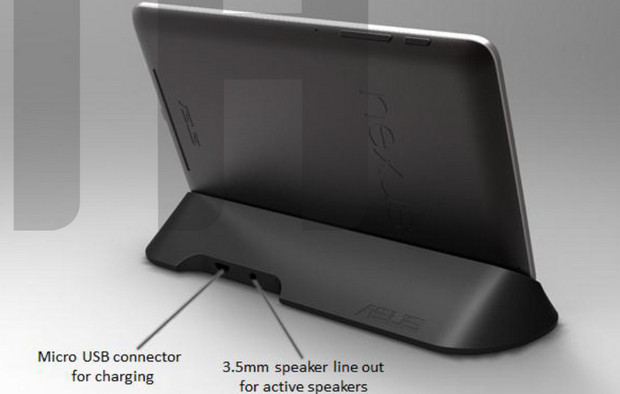 We figured that some snazzy official cases and docks were in the pipeline from ASUS (who make the Google Nexus 7 tablet) and two pics have now emerged online.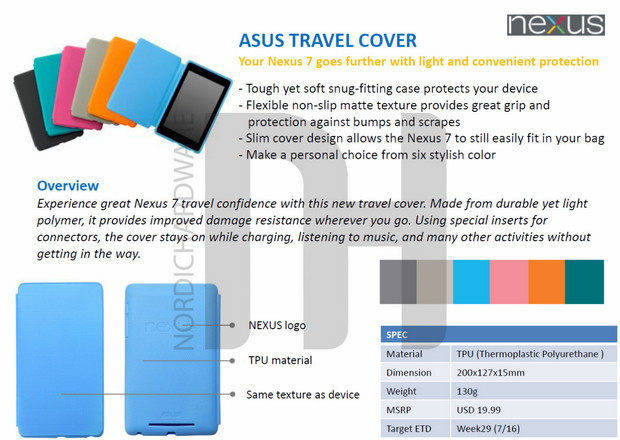 Presentation files intercepted on their way to the Nordic Hardware reveal the $20 Travel Cover that's already posted on the ASUS and Google websites, as well as a new leather Premium Cover, set to retail for $40.
The cheaper tablet has already been reviewed on several sites and seems to have garnered a rather indifferent response, with folks unimpressed with its lack of a magnetic catch and complaining that it really feels like it should retail for half the price.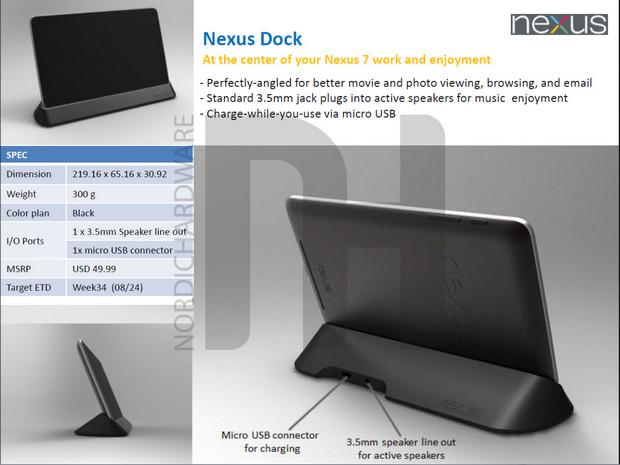 Of more interest to us is the $50 Nexus Dock, a handy, wedge-shaped receptacle for your shiny new Nexus 7 which can charge the device as you use it in landscape mode.
Around the back is a 3.5mm speaker our port for hooking up active speakers . Because Google 4.1 now supports music over the micro USB slot, there's no longer any need to faff about with Bluetooth or plug-in a lead into the headphone socket. Which is all rather nice.
[Via]