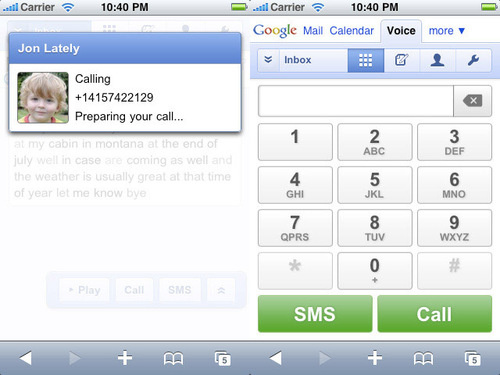 Google has punted out a Google Voice mobile web app for iPhone OS 3.0 and Palm Web OS devices, powered by the new HTML5 web technology which makes it possible to run speedier, richer web-based applications in the mobile's browser.
Users will now be able to access a cut down version of their Google Voice inbox, and display their Google Voice number as the outbound caller ID (so return calls come back to their Google Voice number), as well as send and receive text messages for free, and place international calls at Google Voice's cheapo rates.
The app neatly gets around Apple's stony refusal to allow the Google Voice app into their store, although no such restrictions existed for Palm Pre users who have been able to use third party apps to access the service.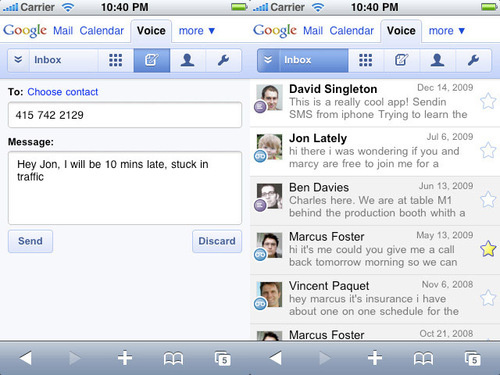 To grab your piece of Google Voice action, type in m.google.com/voice in your mobile browser and enjoy – but don't forget: you'll need a Google Voice account and a voice plan on your mobile to place calls using this web app, and – at the moment – it's not working in the UK.
Which is well rubbish.