First released no less than ten years ago, Google's SketchUp has proved to be a popular and powerful 3D modelling app, with the company claiming that a million people a week are all busy knocking out 3D wotsits with the free software.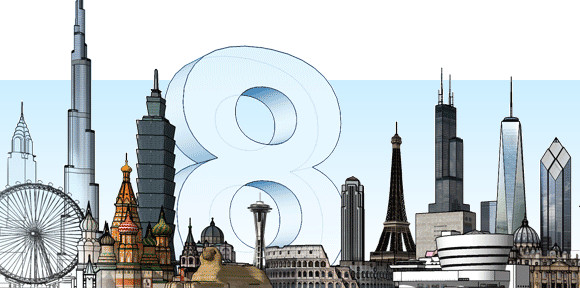 The software can be used for small things like redesigning your bedroom layout to creating entire virtual cities in Google Earth, if you're so inclined.
Google say that their shiny new SketchUp 8 software adds, "significant new geo-modeling capabilities that leverage Google's vast collection of geo-spatial data to make it quicker, easier and more fun than ever to build models of the world around us."
We're not entirely sure what all that means, but Google go on to describe some of the software's stand out features:
Model geo-location with Google Maps
We've built Maps right into SketchUp. Adding a geo-location to your model is now an elegant, one-app process.

Color imagery and more accurate terrain
The snapshot you get when you add a geo-location to your model now includes 3D terrain data that's more accurate, and — for the first time — aerial imagery in colon.

Match Photo improvements
Our Match Photo feature lets you trace one or more photographs to build a model; it's an incredibly powerful tool. For SketchUp 8, we've tweaked some things to make using Match Photo easier than ever.
If that sounds like your idea of fun, head over to the SketchUp website for more details and the download.