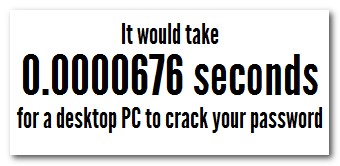 We love stuff like this: a new, no nonsense site called, "How Secure Is My Password," offers to do one thing and one thing only – check your password and tell you how secure it is.
It's dead simple to use: just type in your password and the site will estimate how long it would take for a brute force attack by a hacker to succeed using a desktop PC.
Important note: we recommend using a variation of your password rather than the exact thing, just in case (us? paranoid?!).
Pleasingly, all of our passwords were rated as taking an exceedingly long time to crack, while really stupid passwords like 'abc123,' 'hello' and 'password' were correctly flagged up as being crackable almost instantly.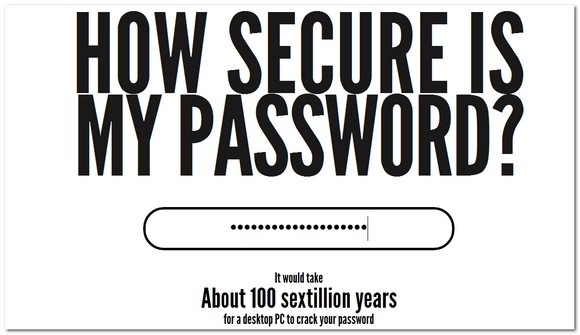 Who runs this thing?
Being suspicious types, we looked up the owner of the site just to make sure it wasn't registered to some dodgy 419  scammer in a web cafe in Nigeria only to discover it was based rather closer to home.
The site is in fact the work of Small Hadron Collider, a "a teeny-tiny web-design company based in Sheffield," run solely by Mark Nicholas Wales. Nice one, Mark!
Second opinion
If you'd like to see if your password really is good for 7,732,087,003 nonillion years, you can get a second opinion from Microsoft's password checker.

It's not as much fun, but it's also a good resource for ensuring your data remains safe online.
[Via]