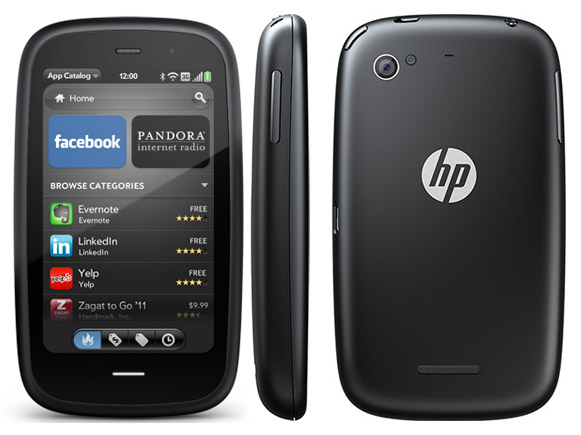 HP's massively discounted Touchpad caused shopping sites to buckle under the strain yesterday as shoppers scrambled to bag themselves a bargain, and HP is set to offer another fantastic deal with the sale of their flagship Pre 3 handset.
The highly spec'd phone runs the superb webOS operating system, and comes with 512MB RAM and 8GB of onboard storage, a 3.58″ WVGA display, vertical QWERTY slide-out keyboard and a 1.4GHz CPU.
Backed by a 5MP camera with LED flash, GPS and A-GPS, accelerometer, ambient light, proximity and compass sensors, Wi-Fi and Bluetooth, the phone was retailing for £299 but that price is expected to tumble sharply very soon.
An announcement on HP's UK site says:
We have temporarily stopped taking orders against this SKU. A price reduction is expected to be announced in the next 12 to 24 hours. This price reduction will apply to a Pre 3 Bundle which will include a number of accessories. This is a limited time offer while stocks last. This page will be updated when products and price for the bundle is confirmed. Orders already received for a Pre 3 and not yet shipped will be automatically amended and processed as the new bundle SKU.
If the cut is anything as dramatic as the 75% sliced off the HP Touchpad, then users should be able to get a lot of smartphone tech for a very good price indeed.
Of course, users who want to be at the cutting edge of app development are better off sticking with Android or iPhone, but for folks looking for a smartphone that covers the basics, this may prove one hell of a bargain.
We'll update this page as soon as we hear more about the new price.