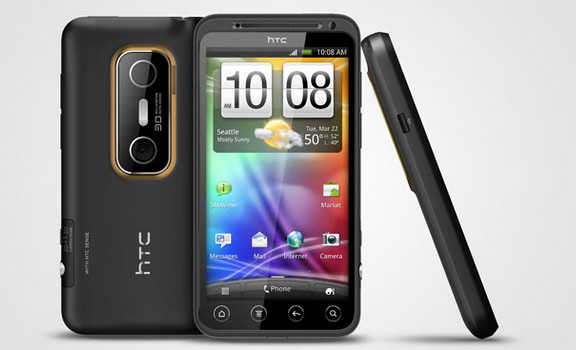 The HTC EVO 3D has just had officially launched in Europe, and punters should be able to start soaking up the glasses-free 3D smartphone action from July 2011.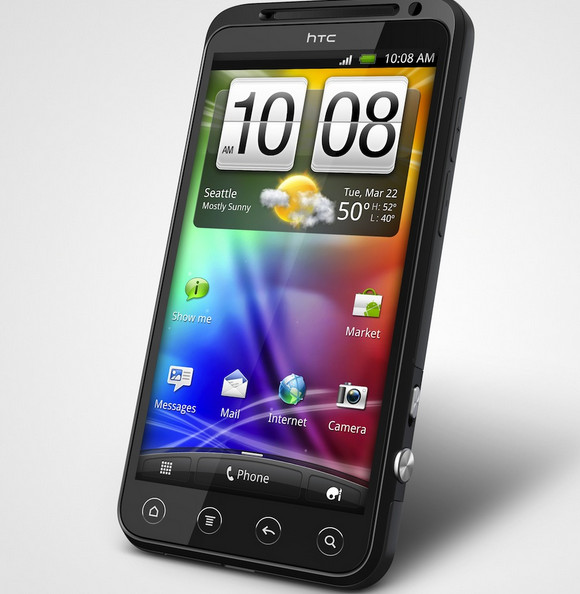 Packing the same a 4.3-inch qHD resolution screen as the HTC Sensation, the EVO 3D comes stuffed with HSPA+, a 1.2GHz dual-core processor and dual 5-megapixel cameras for snapping 2D/3D stills and video at up to 720p HD resolution.
Powered by Android 2.3.3 Gingerbread with HTC Sense 3.0, the HTC EVO 3D has dualband HSPA/WCDMA supporting up to 14.4Mbps downloads and up to 5.7Mbps uploads (network depending).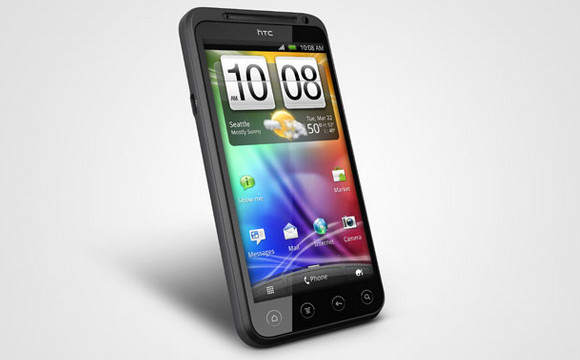 There's also a microUSB port onboard that supports MHL HDMI (with 3D output for compatible sets) and both WiFi b/g/n and Bluetooth 3.0.
There's a handy dedicated camera button and physical switch for toggling between 2D and 3D modes too, backed up by a beefy 1730mAh battery.
Users can gorge themselves on 1GB of ROM and 1GB of RAM, with a microSD card slot offering additional storage, with the handset weighing in at 170g and measuring 126 x 65 x 12.05 mm.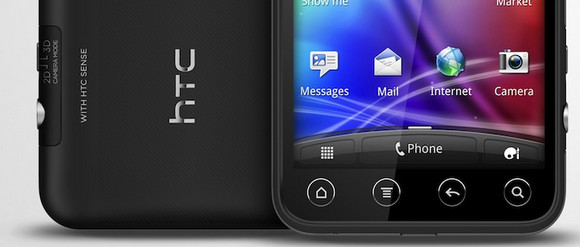 Smooth as butter
The Independent has already had a 'hands on' with the phone, and seemed impressed, commenting that 3D movies looked "staggeringly good" and played with "buttery smoothness" on a high-resolution display that was, "pin-sharp, vivid and immersive".
The reviewer ended by rhetorically asking "So, do you really need 3D?"
We tend to agree with their verdict, "Of course not. It's a gimmick, but it's a pretty darned cool one."
Here's the press release:
HTC LAUNCHES 3D MULTIMEDIA SUPERPHONE, THE HTC EVO 3D™
Record your life in vibrant 3D stills and HD video

LONDON – June 27, 2011 – HTC Corporation, a global leader in mobile innovation and design, today announces the arrival of the HTC EVO 3D in Europe. Delivering the ultimate glasses-free 3D experience, the stylishly rugged HTC EVO 3D, with the latest HTC Sense™ experience, makes it easy to capture and share stunning 3D home movies and stills with friends and family. HTC Watch is also available to owners of this multimedia powerhouse, allowing users to enjoy Hollywood blockbusters alongside their own 3D movies.

"Smartphones have revolutionised how people communicate and entertain themselves on themove. You can now carry your favourite films, music, photos and games in your pocket wherever you go," said Florian Seiche, President of HTC EMEA. "The HTC EVO 3D allows people to explore this new technology trend beyond the living room, enabling them to capture and share their lives with family and friends in amazing 3D."

3D without the glasses

The stunning stereoscopic display means that 3D effects can be enjoyed naturally as images and video burst from the screen, free of the burden of 3D glasses. Relive precious moments as if you were there and watch videos captured by HTC Evo 3D's dual 5-megapixel cameras shimmer and dance with depth.

Entertainment on the go

Entertainment takes on a whole new dimension, with 3D films, videos, pictures and games leaping from the 4.3 inch qHD screen. This immersive 3D effect, coupled with stereo surround sound, creates a new world to explore and share. HTC EVO 3D is driven by a powerful, 1.2-gigahertz dual-core Qualcomm® Snapdragon™ processor, which not only supports brilliant 3D but also delivers a fast and responsive browsing experience, instant capture of images – perfect for recording fast-paced action – and playing back smooth, HD (720p) video.

HTC Sense

Complementing the HTC EVO 3D's design is the latest HTC Sense experience. Plunge into 3D menus and customise the active lockscreen, which becomes a real-time window to your most important content – from photos to your latest social network feeds. Whether it's email, social networking or surfing the internet, the active lockscreen becomes a customizable gateway that lets you instantly jump to your favourite applications with just one gesture. HTC's iconic Weather app also returns, letting you soar through the clouds and bask in the sun, with beautiful, new full-screen 3D animations.

Capture the moment

HTC EVO 3D's two 5-megapixel cameras are enhanced with new features to help you capture the perfect moment as you see it. Switch effortlessly between 2D and 3D depending on your mood, and add a new creative perspective to your images with Tiltshift Effect – selectively blurring parts of the scene to give subjects the impression of scale models. The camera also performs well in low light thanks to a wide, f/2.2 maximum aperture and videos are recorded in crystal clear 720p resolution, at up to 30 frames per second, making the HTC EVO 3D perfect for recording evenings out with friends.

Premium design, striking performance

Tapping into HTC's trademark design language, the HTC EVO 3D's premium look and feel is enhanced by its slender dimensions and striking dual camera housing. The rear of HTC EVO 3D is sculpted with smooth lines that make the handset look rugged, yet feel natural in the palm of your hand.

Availability

The HTC EVO 3D will be broadly available in Europe from July.