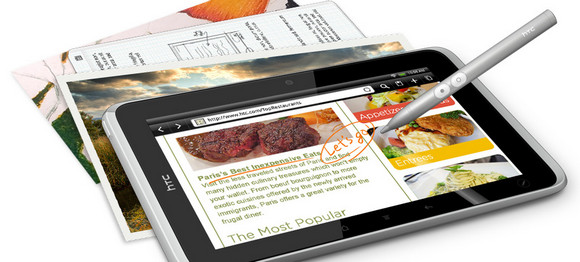 It hasn't been released yet and there's been no announcement on pricing, but HTC has reportely already secured sales of one million units of its new 7-inch, Android-powered HTC Flyer tablet device.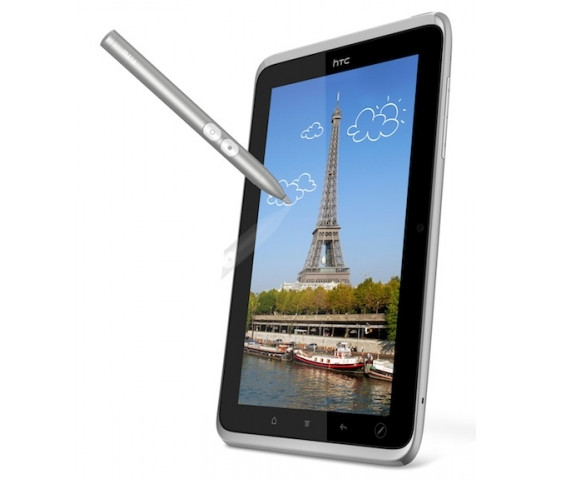 Chinese trade publication Digtimes reports that the Taiwan-based mobile manufacturer now has 'order visibility to the end of August 2011,' with the total so far hitting the landmark one million mark.
Although there's been official prices released, figures around €499 (£386) for the Wi-Fi only model and €669 (£575) 3G version have been touted, which makes it a rather expensive proposition.
That said, it's the one tablet that still continues to catch our eye – perhaps because it brings back memories of Microsoft's tragically abandoned Courier project – and it's the one we're most looking forward to testing.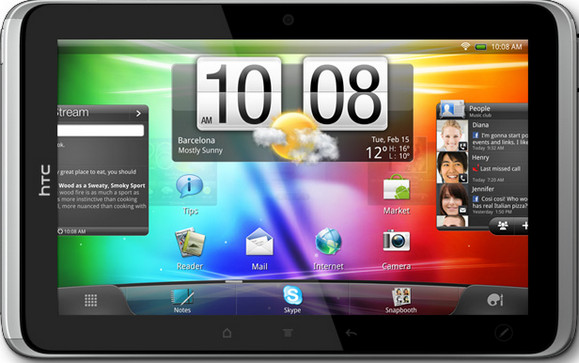 First unveiled in February, the HTC Flyer sports a sleek alumninium body with an innovative pen input option, letting users write notes, make sketches and annotate documents.
The Flyer is set to run a customised flavour of the Android 2.4 operating system, packing in the company's HTC Sense, HTC Scribe and HTC Watch technologies.
The 1 million sales announced today are most likely from carriers and retailers, so won't equate to actual consumer sales, although HTC have said that they expect to shift no less than 1.5 million units this year.
Price it right and we'll be the 1,500,001th customer.
Read more about the HTC Flyer here
[Via]