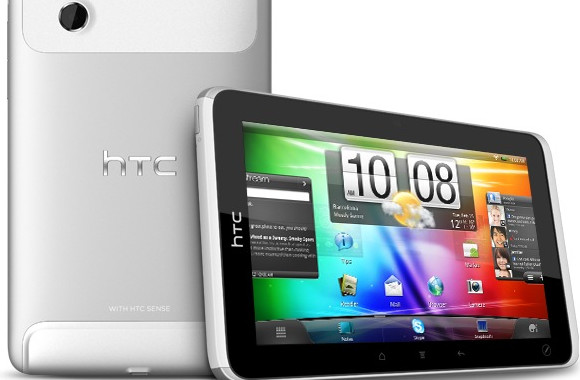 We've been enthusiastically banging on about this tablet for so long we're even starting to bore ourselves now, but there is something rather enticing about HTC's innovative Flyer tablet – so enticing in fact, that a million orders were placed before a release date had even been announced.
Offering a compelling feature set that nods heavily towards the fabled Microsoft Courier project, HTC's pocktable blend of tablet, sketch pad and note-taking companion has certainly caught our tablet-weary eye, but pricing is going to be crucial.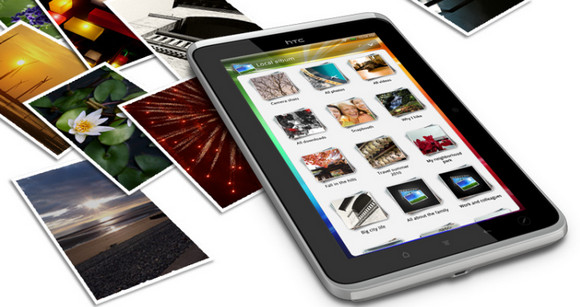 According to UK retailer Clove, the HTC Flyer will be landing in the Britland sometime in mid-April and has been tentatively priced at £600.
That sounds high to our ears, but Clove has slapped on a sizeable caveat in their blog post:
We've had some good news this afternoon – the first stock of the HTC Flyer is due to land mid-April! We now have the Flyer available to pre-order on the Clove website, although we are still waiting for pricing to be confirmed at this stage. As usual, prices on pre-orders will be amended prior to shipping once an official price is confirmed.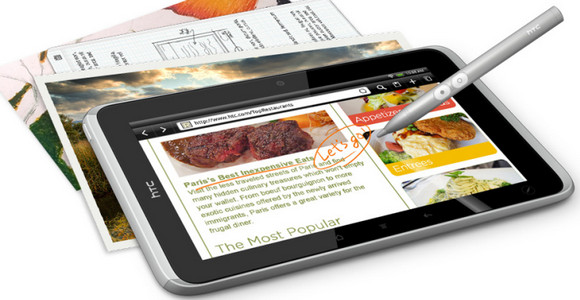 Where's the honey?
Unlike the newer breed of Android tablets coming through, the HTC Flyer will run Android 2.4, which Clove describes as being, "essentially the Honeycomb operating system that will be used for smartphones."
There's been conflicting rumours about whether the Flyer will eventually be upgraded to full Honeycomb, but we're not sure it's going to make that much of a difference with much of the  device's everyday functionality being taken care of via HTC's heavily customised and rather swanky Sense UI.
Here's the main feature set again. We'll post up soon as we hear of any confirmed delivery dates and prices.
7 Inch Touchscreen with HTC Scribe Technology for On-Screen Handwriting
Google Android Operating System with HTC Sense
5 Megapixel rear facing camera and 1.3 Megapixel Front Facing Camera.
Sleek Aluminium Body Provides a Solid and Stylish Design
WiFi 802.11 b/g/n
3G/HSPA Connectivity
HTC Watch – A Download Service for Movies
Timemark – The Ultimate Note Taking Tool
Wireless Synchronisation with Evernote
32GB On Board Memory
MicroSDHC Memory Card Slot