Released on Monday, it looks like Microsoft's Internet Explorer 9 is off to a flying start, with the company reporting that the new browser was downloaded 2.35 million times in the first 24 hours it was available.
That works out to around 98,000 downloads per hour, or – it you want to break it right down – a fairly impressive 27 downloads per second,.
"We want to thank everyone around the world for downloading IE9 and the enthusiastic reception," purred Ryan "dead chuffed" Gavin, Microsoft's senior director of Internet Explorer on the IE blog.
"2.3 million downloads in 24 hours is over double the 1 million downloads we saw of the IE9 Beta and four times that of the IE9 RC over the same time period," he continued.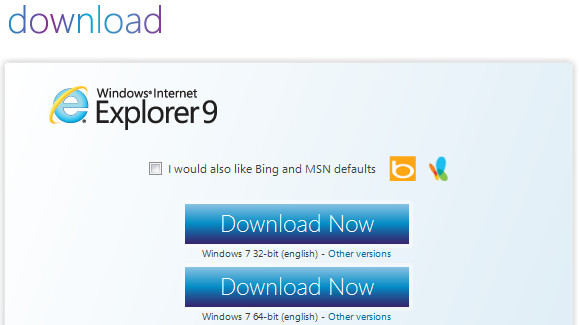 Although the figures are certainly good news for Microsoft, rival browser Firefox 3.5 managed more than 1 million downloads in just the first few hours of release back in 2009, and its predecessor, Firefox 3.5, ratcheted up 8 million downloads in its first 24 hours.
Yet to open
We installed IE9 as soon as it became available but because we're too busy working to start rebooting our machine at Microsoft's whim, we haven't had chance to play with the new browser yet.
In fact, maybe we won't get around to firing it up until after the final version of Firefox 4 arrives, which is set to be released on March 22.