We've been waiting for this one for ages.
From today, Gmail users looking to include files with their email messages won't have to faff about with all that "Attach a file/locate the files/manually add them" malarkey any more.
From now on, it's simply a case of dragging and dropping the required files onto the email which is, like, a zillion times better.
However the huzzahs are currently strictly limited to Google Chrome or Mozilla Firefox 3.6 users.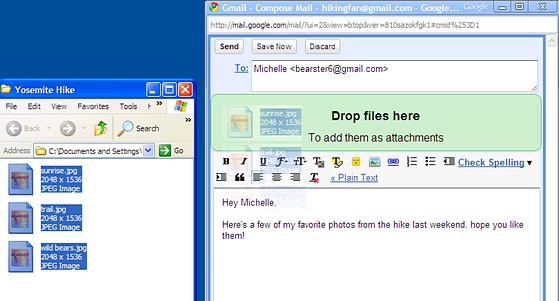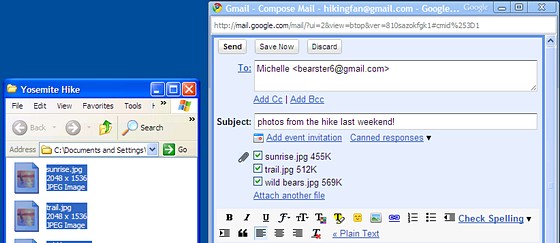 Google say they'll be enabling this handy shortcut for other browsers, "as soon as they support this feature," so get wishing Safari/IE/Opera folks.
Nice one Google. We'll be using this a lot.