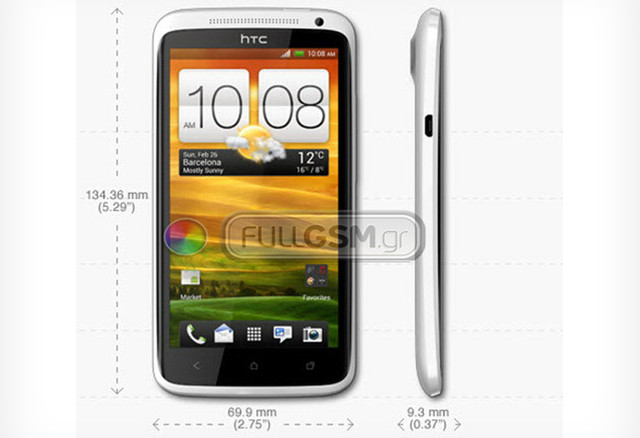 Details of the new HTC One X smartphone are leaking all over the web, and now Greek site FullGSM has published what appears to be a comprehensive listing of the new device.
According to the spec sheet on the site, the Android 4.0 device will pack a Gorilla Glass 4.7-inch 720p Super LCD2 display backed by a beefy 1.5GHz quad-core Tegra 3 processor and 32GB of storage.
NFC capabilities are said to be on-board, along with DLNA and MHL support, plus an impressive sounding  f/2.0 8-megapixel camera with 'smart flash' (adjustable through 5 levels), wide-angle 28mm lens and 5fps burst mode.
The camera is said to be a "dual shutter" model letting users record HD video and take pictures simultaneously.
The specs look fairly convincing to us, so we're looking forward to finding out more about this top end handset.