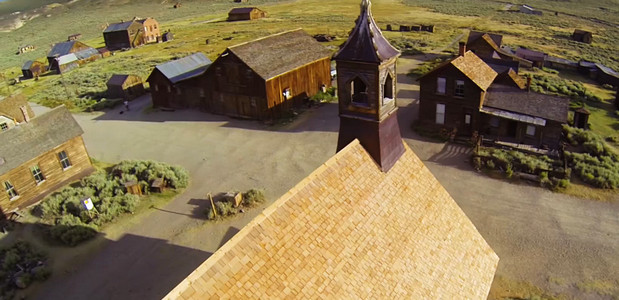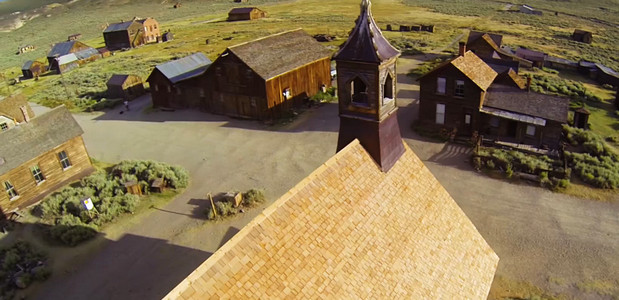 Founded in 1859 by a group of hopeful prospectors, Bodie was a gold rush town that failed to flourish until a profitable deposit of gold-bearing ore was discovered in 1876.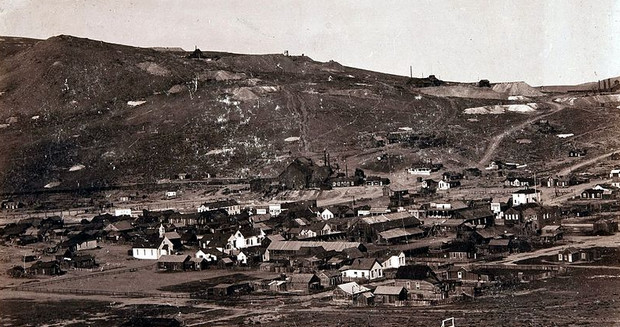 [1890 pic: wikipedia]
The presence of gold in them thar hills swiftly attracted a stampede of fortune seekers, with the population rocketing to approximately 5,000–7,000 people in 1879, with the town supporting over 2,000 buildings.
At its peak, the town had a Wells Fargo Bank, four volunteer fire companies, a brass band, a railroad, miners' and mechanics' unions, several daily newspapers, a jail, a Chinatown, 65 saloons on Main Street and a red light district.
Murders, shoot-outs, barroom brawls, and stagecoach hold-ups were commonplace.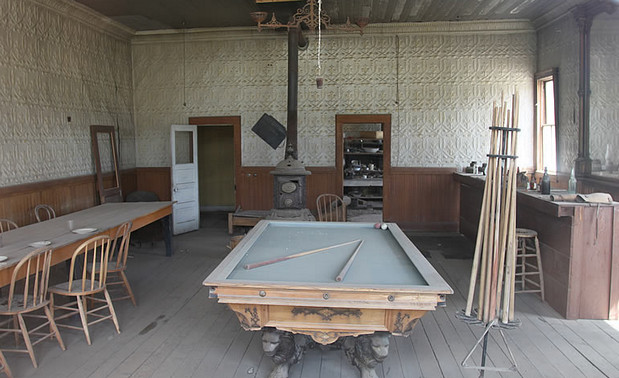 [Pic © Western Mining History]
By 1910, the population had shrunk to just 698 people, down to 120 by 1920.
Designated a National Historic Landmark in 1961, Bodie State Historic Park now includes a total of 170 buildings remained and has been declared California's official state gold rush ghost town.
This wonderful video footage above shows an aerial view of the ghost town, filmed with a GoPro Hero 3 movie camera mounted atop a DJI Phantom quadrocopter.
Filmed by Russell Brown and Aaron Grimes, the movie was edited using Adobe Premiere Pro, After Effects, and Photoshop.