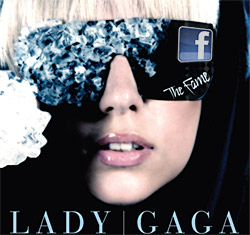 Quirky popster Lady Gaga has become the first living music artist to notch up 10 million fans or "Likes" on Facebook, giving her something like 700,000 more fans than the probably-more-useful U.S. President Barack Obama.
Ms Gaga had already made an online splash by becoming the first currently producing music artist to reach one billion YouTube views, although Moonwalkin' Michael Jackson still whips the Lady's ass in both departments (the late white gloved one has almost 15 million fans on Facebook).
We can't think of any reason why we'd want to befriend Lady Gaga online, but fans can be awestruck by regular updates from the kerrrrazy world of  Gaga (if indeed she writes all the stuff herself).
If fans feel that there's still not enough inbox/online action from La Gag, then they can also thrill to her riveting Tweets, and join up with the 4.5 million already following her.
Rommel-esque strategisin'
Certainly up and coming artists can learn a lot from Lady Gaga's near-military online promotion strategies, with her striking music videos spearheading a well executed publicity campaign, underlined by her social networking promtion.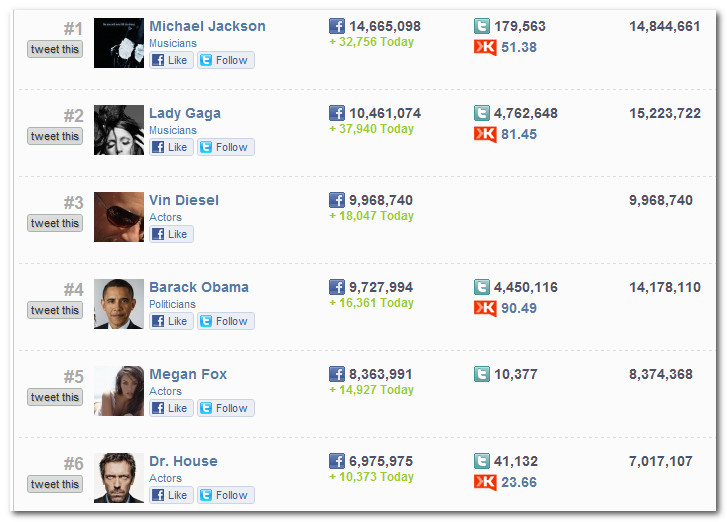 According to Fan Page List – a website that maintains a listing of the top celebrity performers on Facebook – Lady Gaga should start looking over her shoulders at Van Diesel, who is currently snapping at her heels with just half a million fans less, with the likes of Megan Fox, Dr House, Linkin Park and Christiano Ronaldo also populating the top ten.
[Via]