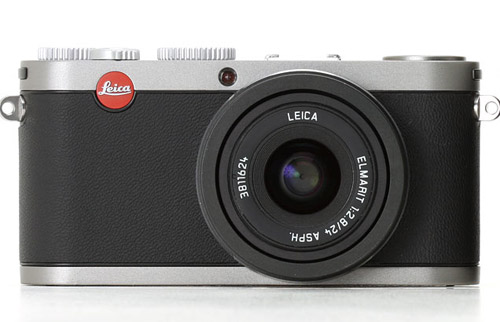 There's something about Leica cameras that create such involuntarily and illogical feelings of desire you may find yourself pondering over how much your granny might fetch on eBay.
Perhaps it's the rock solid construction, the old school analogue dials or the sheer engineering quality on display that creates such a moistening of photographers' gussets, or perhaps it's the impeccable lineage of world famous photographers who have made Leica cameras their weapon of choice.
Whatever it is, the Leica magic sure seems to work, with photographers prepared to fork out unfeasibly vast sums of wedge for cameras that – in all honesty – often perform no better than rivals costing half as much.
Leica X1
The latest Leica creating a rumpus in our nether regions is the delightfully elegant X1, which is as close to an 'entry level' camera as Leica are ever going to get.
Sporting analogue-style controls, a fixed prime lens and and premium build quality, the X1 is still eye-wateringly expensive at $2,000.
The traditional, stripped down design is a joy to behold, with mechanical shutter speed and aperture dials on the top plate and a stunning Elmarit 24mm f/2.8 ASPH fixed lens, made up of 8 elements in 6 groups.
The camera is fitted with a 12Mp CMOS APS-C (1.5x crop) sensor, giving an angle of view equivalent to a 35mm lens on full frame, backed by a 2.7″, 230k pixel LCD on the rear.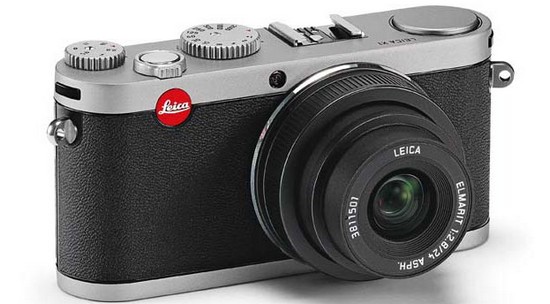 In line with its minimalist lines and focus on photograph taking, fans of multiple scene modes, handholding guides and HD movies had better jog on as this isn't the camera for them.
The X1 comes with just Program, Shutter priority, Aperture priority and Manual exposure modes, with ISO sensitivity running from 100-3200, with DNG raw format recording on board.
The team at DPReview have given the X1 a comprehensive review, and found it a mixed bag.
Autofocus was found to be far slower than the competition – so this really isn't a camera for sports fans or parents trying to snap their hyperactive children – but RAW image quality was found to the best of any small camera, especially at high ISOs.
As you might expect, they found the handling and build to be exemplary, and narrowed down who they think the camera is aimed at:
Therefore the X1 is really a camera for serious photographers, professional or advanced amateur, who fully understand the compromises they'll be making in terms of operational speed (not to mention being limited to a fixed semi-wideangle lens), and can accept them in exchange for that excellent image quality and silent operation.


We tend to agree, and also share their opinion that at the asking price, the Panasonic GF-1 looks a far better proposition.
Sure, it may not match the Leica's beautifully engineered looks or superb handling, but for around half the price you get a faster, more responsive compact offering interchangeable lenses and a HD movie mode.
Add on Panasonic's Lumix G 20mm F1.7 ASPH superfast lens and you've got a superb package that makes the Leica increasingly harder to justify. But we'll still take one if anyone's offering.  🙂
Specifications
Image Sensor 12.2 million pixels, APS-C CMOS sensor
Lens LEICA ELMARIT 1:2.8/24 ASPH.
8 elements in 6 groups, 1 aspherical lens
Optical Zoom n/a
Image Stabilizer n/a
RAW Yes (DNG)
Storage Media Built-in memory (approx. 50 MB), SD memory card, SDHC memory card.
Viewfinder Optional Optical Viewfinder
Aperture F2.8 – F16.0 (1/3EV steps)
Shutter Speed 30 – 1/2000 sec
Burst Shooting Mode 3 fps/2 fps. Max. pictures in JPEG fine+DNG: 6 pictures.
Ezposure Program automatic / Aperture priority automatic / Shutter priority automatic / Manual
Light Metering Intelligent Multiple / Center weighted / Spot
ISO sensitivity Auto / 100 / 200 / 400 / 800 / 1600 / 3200
Autofocus Contrast Detect
White Balance Auto / Halogen / Daylight / Flash / Cloudy / Shadow/ Manual 1 / Manual 2
White Balance Adjustment (2 axis)
LCD Monitor 2.7″ LCD (230K Pixels) TFT. Field of view: 100%.
Movie n/a
Dimensions (W x H x D) 124 x 59.5 x 32 mm
Weight Approx. 286 g