Lenovo have just announced their all-in-one IdeaCentre A300 OPC, a stunning piece of design, dominated by an ultra-thin, 21.5-inch LCD screen.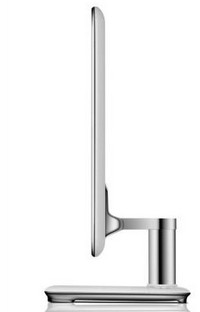 Incredibly slim and clad in an attractive (and rather expensive looking) plastic and metal finish, this is one deluxe offering from Lenovo, and represents a major change in style from its recent, ultra-blokey IdeaCentre b500 all-in-one PC.
Squeezed inside the the IdeaCentre A300's super slim base is the computer gubbins, with options including a choice of Intel Dual Core Pentium and Core 2 Duo chips, Intel X4500HD graphics, and up to a 500GB hard drive backed by 4GB of RAM.
The whole caboodle swivels neatly around to provide the optimum viewing angle.
The A300 veritably bristles with connectivity options, including WiFi b/g, Bluetooth and gigabit ethernet, along with four USB 2.0 ports, FireWire, HDMI in and HDMI out, TV in (plus a hybrid digital/analog TV tuner) and an 8-in-1 memory card reader.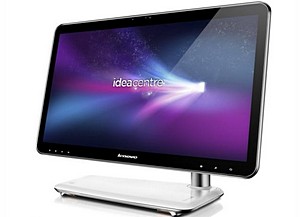 No DVD onboard

There's no optical drive on-board though, with Lenovo selling an external DVD burner as an optional extra.
This rather spoils the multimedia package, but users can opt to use downloaded/streamed software and media instead, or hook up an external video source to the IdeaCentre A300's HDMI input.
Even with these compromises, we think the IdeaCentre A300 is an absolute beaut, and priced at $699.99, seems competitively priced. It's expected in the stores next month.