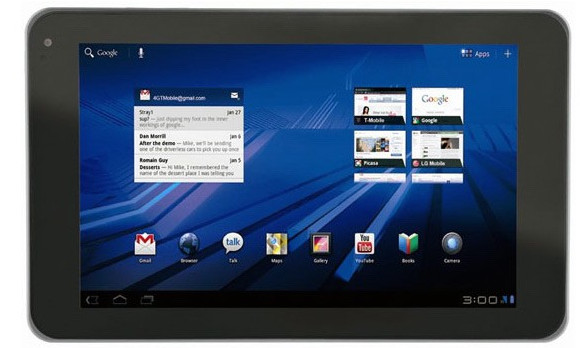 In the States, it'll regale under the name of the T-Mobile G-Slate, but for us folks not living in the land of Bonanza, Dallas and The Wire,  LG has announced that it'll be releasing the Android tablet under the name of the Optimus Pad.
3D-tastic
Purring smoothly along on the Android Honeycomb OS, the 8.9-inch tablet serves up a 3D-capable 1280 x 768 display, with a front-facing camera and two cameras at the back for capturing 3D stills and movies.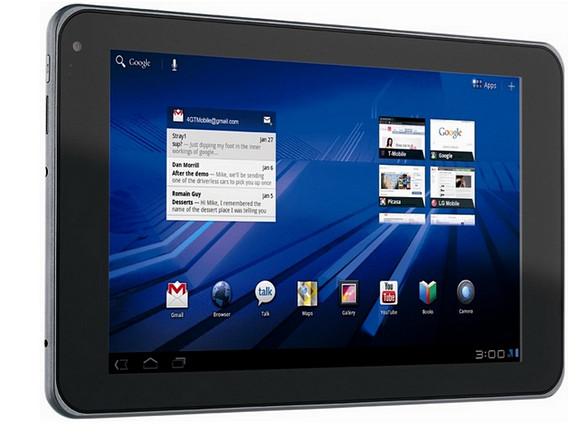 There's ample power on tap, with a dual-core Tegra 2 processor throbbing manfully away inside, while storage is taken care of courtesy of 32GB of onboard storage.
There's also a built-in gyroscope, accelerometer and adaptive lighting, with a 6,400mAh battery keeping the pint sized tablet juiced up for fun.
More details are expected soon, with the tablet getting its official launch at the the Mobile World Congress in Barcelona on the 14th-17th February.